Its Episode 35 and Kobi and Helen are joined by Chris (Easy Riders, Raging Podcasts) and Adam (Little White Lies/LWL Truth & Movies) and we're reviewing the Al Pacino classic, Serpico, Adam's choice.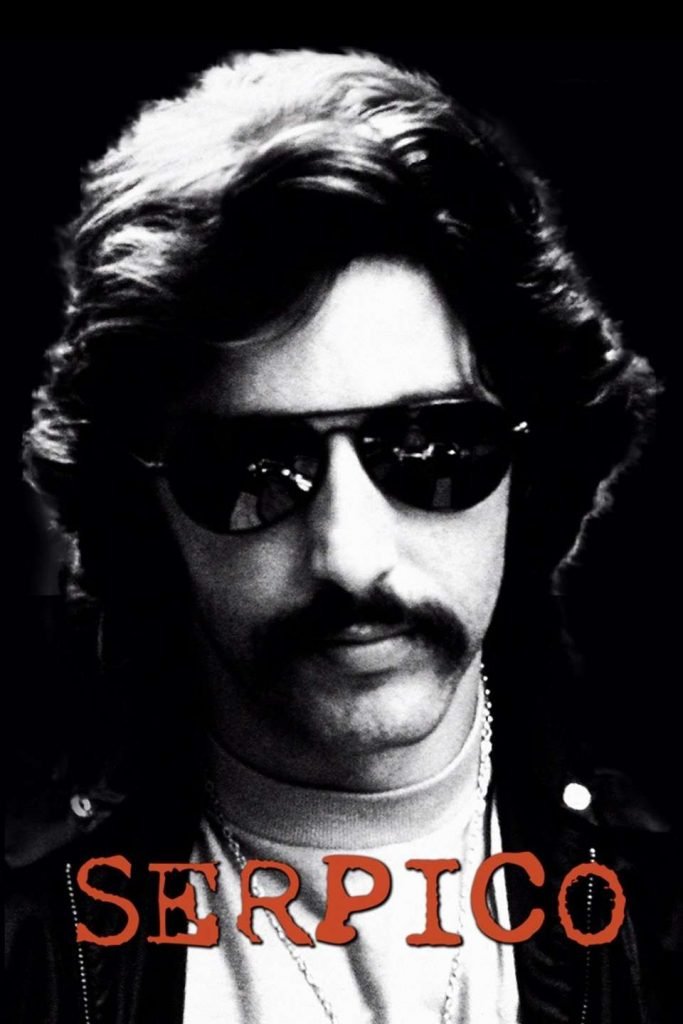 Frank Serpico is a honest, by the book New York City cop in the 1970's not content with fighting crime on the streets he turns his attention to bringing down corrupt cops. Largely considered a classic, this Sidney Lumet film marks the beginning of what would become the defining period in his career, he earned his first Best Actor Oscar nomination for this and went on to make The Godfather Part II, Dog Day Afternoon and And Justice for All (which all earned other Oscar nominations). Serpico himself is a loner, aloof and a bit odd, subject to regular outbursts of anger its a perfect vehicle for the what we know now as the trademark Pacino performance and New York is the gritty, shady backdrop and supporting character.
Scores
[supsystic-tables id=37] It doesn't quite live up to its classic status for Helen and Chris but still scores slightly over a respectable 3, boosted by Adam and Kobi's more favourable points. It does however feature some outstanding fashion statements from Pacino and solid dog performance, so if you're into THAT this film is for you. What do you guys think? Have you seen Serpico? What did you think? Please let us know in the comments below!
Episode #035 Crew Links
Thanks to the Episode #035 Crew of Adam Woodward @AWLies from Little White Lies and Chris Johnston @ERRPodcast from Easy Riders Raging Podcast. Please make sure you give them some love
Flixwatcher Spotify Playlist
Nothing for this week
More about Serpico
For more info on Serpico, you can visit the Serpico IMDB page here or the Serpico Rotten Tomatoes page here.
Final Plug! Subscribe, Share and Review us on iTunes
If you enjoyed this episode of Flixwatcher Podcast you probably know other people who will like it too! Please share it with your friends and family, review us, and join us across ALL of the Social Media links below.