Brothers Sam and Ben Townsend from Universally Speaking podcast return to Flixwatcher remotely to review Sam's choice Donnie Brasco.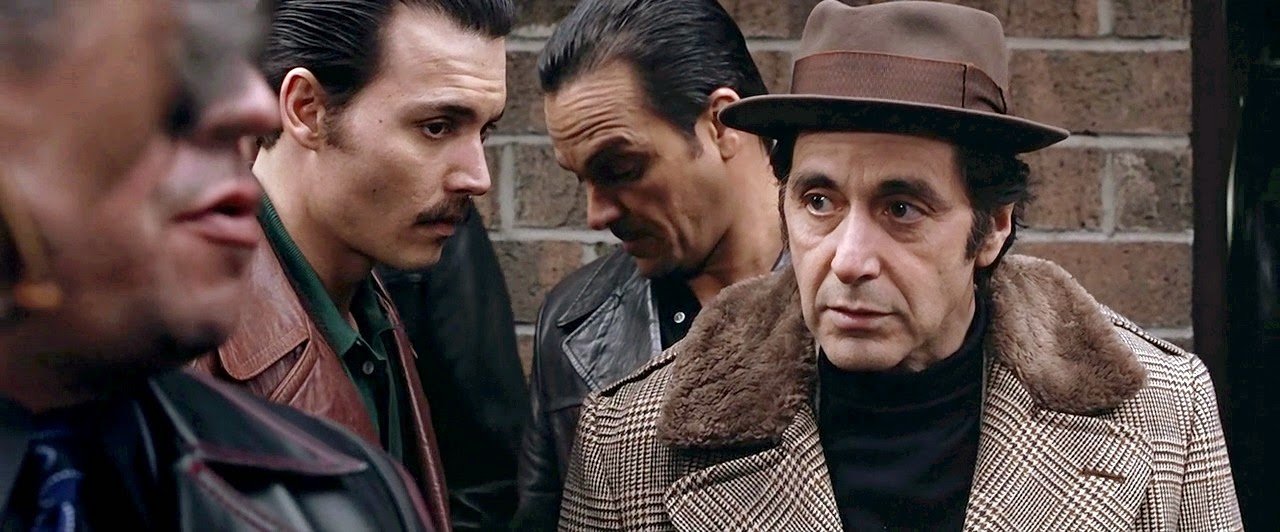 Donnie Brasco is a 1997 true crime drama based on the book Donnie Brasco: My Undercover Life in the Mafia by Joseph D. Pistone, and Richard Woodley and directed by Mike Newell. It stars Johnny Depp as Joseph D. Pistone, an undercover FBI agent, and Al Pacino as Lefty ("Horsecock") Ruggiero the Mafia hitman he befriends to infiltrate the Bonanno crime family in the 1970s. According to Pistone, this film adaptation is 85% true to life, which bits though he never revealed. Donnie Brasco was received pretty well on release, however, given the legacy of Goodfellas and The Sopranos it feels pretty pedestrian and unremarkable watched in 2020. It certainly doesn't sell the glamorous Mafia lifestyle as Goodfellas does.
Scores
[supsystic-tables id=202] First-time watcher Kobi wasn't entirely convinced and it is reflected in the scoring and not even dropping the f-bomb 185 times can make Donnie Brasco score higher than 3.55 overall. What do you guys think? Have you seen Donnie Brasco? What did you think? Please let us know in the comments below!
Episode #193 Crew Links
Thanks to Episode #193 Crew of Sam Townsend (@stacktownsend) from Universally Speaking podcast and Ben Townsend (@bentownsend77) also from Universally Speaking. Find their Websites online at https://www.bentownsendmusic.net/rhcp-podcast And at https://www.bentownsendmusic.net/ Please make sure you give them some love
More about Donnie Brasco
For more info on Donnie Brasco, you can visit the Donnie Brasco IMDb page here or the Donnie Brasco Rotten Tomatoes page here.
Final Plug! Subscribe, Share and Review us on iTunes
If you enjoyed this episode of Flixwatcher Podcast you probably know other people who will like it too! Please share it with your friends and family, review us, and join us across ALL of the Social Media links below.