Amy and Harry from Mum and Mummer Podcast return to Flixwatcher remotely to review Amy's choice Blindspotting.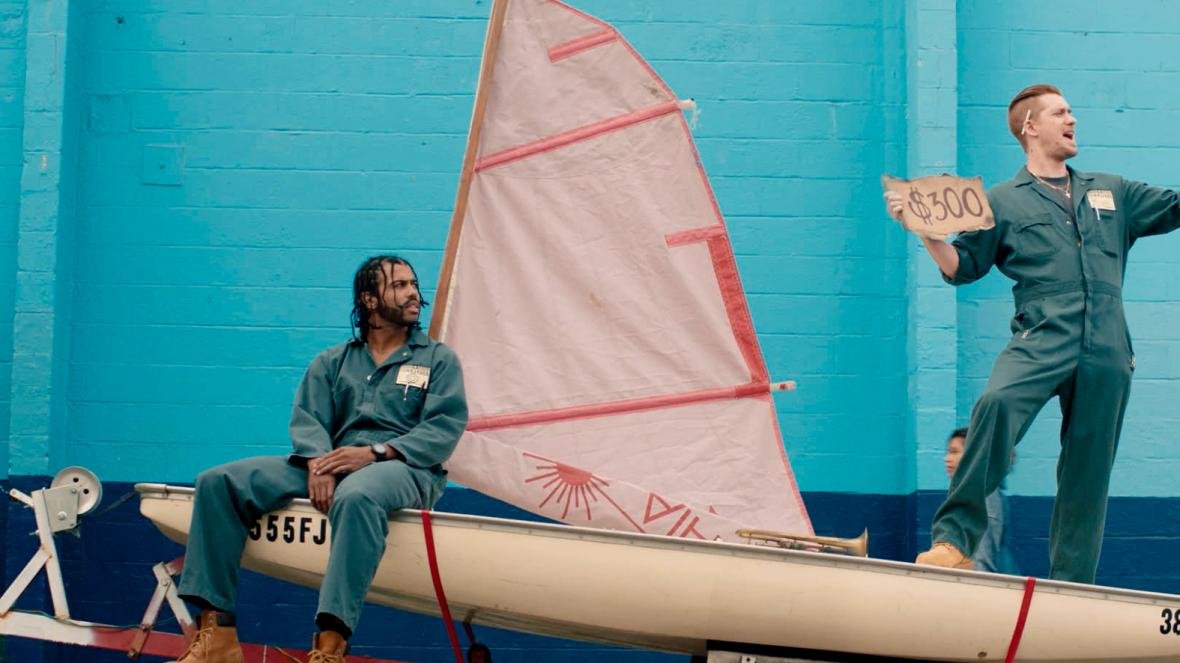 Blindspotting is a 2018 comedy-drama starring Daveed Diggs and Rafael Casal as childhood best friends Colin and Miles. Colin is on the last three days of his probation, trying to stay on the straight and narrow. After hanging out with his pal Miles he witnesses a police shooting of a black civilian and doesn't report it, he starts to experience hallucinations and nightmares as a result of his guilt. Miles, short-tempered and loud is growing increasingly frustrated by the gentrification of Oakland and starts using violence to express his anger. Blindspotting gives breath and depth to the odd couple/buddy film by exploring racial bias and social inequality. The performances are outstanding, Diggs' Colin is both the everyman trying to get by and political poetry powerful. While Casal brings a vulnerability to the brash and privileged Miles. Blindspotting manages to be both uncomfortable and familiar - moving between bromance bants and social commentary.
Scores
[supsystic-tables id=197] Blindspotting scores highly on recommendability and will a run time of 95 it also scores highly on engagement - definitely worth a watch - 4.04 overall score. What do you guys think? Have you seen Blindspotting? What did you think? Please let us know in the comments below!
Episode #188 Crew Links
Thanks to Episode #188 Crew of Amy (@mumandmummerpod) from Mum and Mummer Podcast and Harry (@mumandmummerpod) also from Mum and Mummer podcast. Find their Websites online at https://play.acast.com/s/3ba2ab68-24f6-43dc-ab49-372137c9e466 And https://www.instagram.com/mumandmummerpod/?hl=en Please make sure you give them some love
More about Blindspotting
For more info on Blindspotting, you can visit the Blindspotting IMDb page here or the Blindspotting Rotten Tomatoes page here.
Final Plug! Subscribe, Share and Review us on iTunes
If you enjoyed this episode of Flixwatcher Podcast you probably know other people who will like it too! Please share it with your friends and family, review us, and join us across ALL of the Social Media links below.