Brothers Ben and Sam Townsend from Universally Speaking podcast join Flixwatcher remotely to review Ben's choice, Watchmen.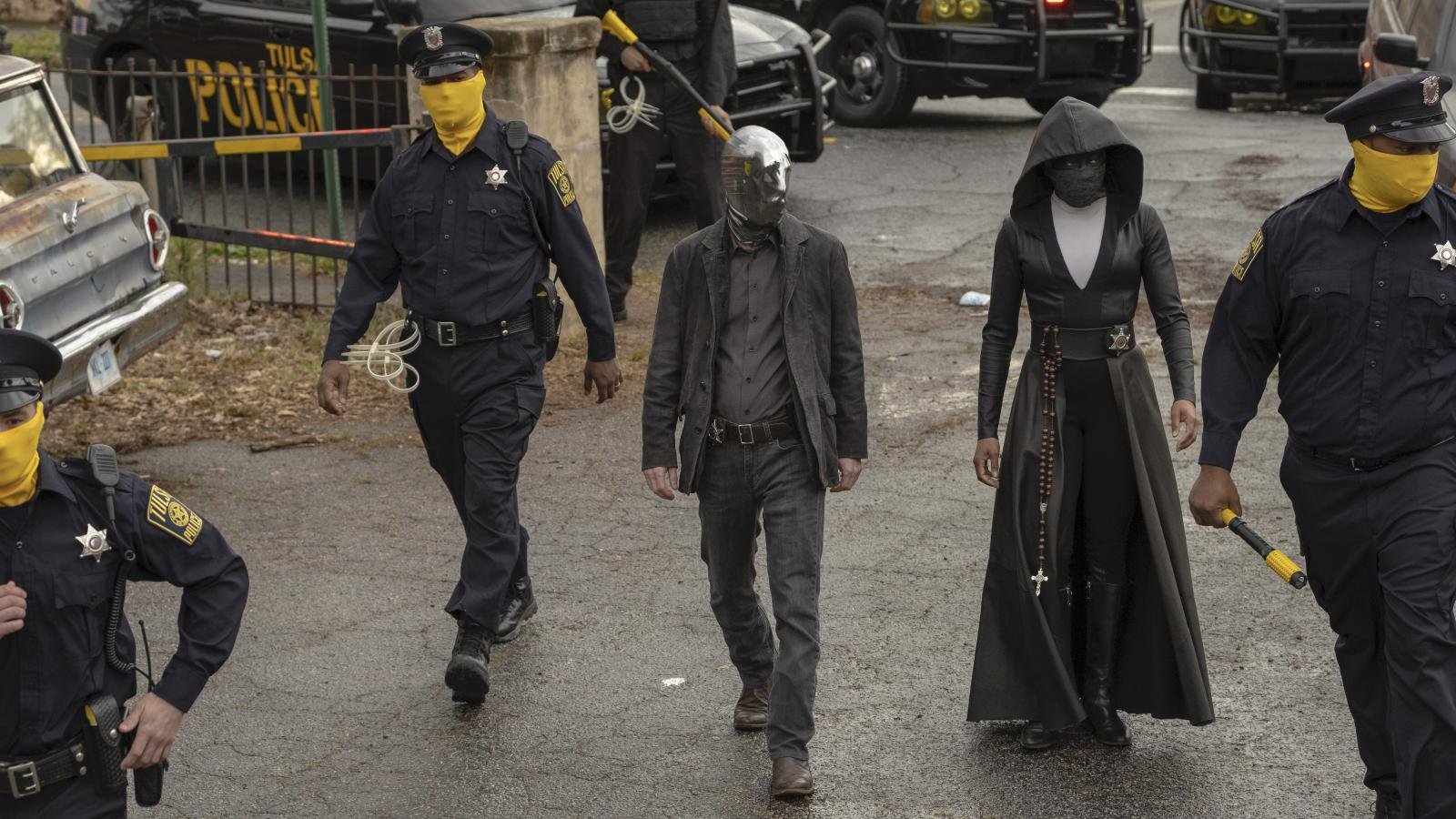 The Watchmen in question is the 2009 Zack Snyder film based on the DC Comics of the same name by Alan Moore and Dave Gibbons. It stars Malin Åkerman (Silk Spectre II), Billy Crudup (Doctor Manhattan), Matthew Goode (Ozymandias), Carla Gugino (Silk Spectre), Jackie Earle Haley (Rorschach), Jeffrey Dean Morgan (The Comedian), and Patrick Wilson (Nite Owl II). Bringing Watchmen to the screen was never going to be an easy task, it was claimed to be unfilmable and took over ten years, and various directors to finally bring it to the big screen. The Snyder cut was never going to please everyone if it pleased anyone at all. Told through Bob Dylan's The Times They Are a-Changin the opening credits rattle through the forming of the costumed Minutemen of the 1940s through to the arrival of the Watchmen and their involvement in the Vietnam War and their apparent downfall after vigilantism is made illegal in the late 70s. The main story begins in 1985 when The Comedian is murdered bringing the retired Watchmen back together to figure out who is on a mission to kill the remaining (anti) heroes.
Scores
[supsystic-tables id=188] Lacking in subtlety and emotion Synder's Watchman does pack a huge visceral punch. It's loud, glossy, violent, and impossible to look away it is also a bit scrappy and favors style over substance. With a runtime of two hours and 40 odd minutes, you do have to commit but as a stand-alone film, for the most part, Watchmen does work. The recommendability for Watchmen from Flixwatcher and guests is mixed and it scores low on the small screen to give an overall score of 3.55. What do you guys think? Have you seen Watchmen? What did you think? Please let us know in the comments below!
Episode #181 Crew Links
Thanks to the Episode #181 Crew of Ben Townsend (@bentownsend77) from Universally Speaking Podcast and Sam Townsend (@stacktownsend) also from Universally Speaking Podcast. Find their Websites online at https://twitter.com/universallyrhcp And at https://www.bentownsendmusic.net/ Please make sure you give them some love
More about Watchmen
For more info on Watchmen, you can visit the Watchmen IMDb page here or the Watchmen Rotten Tomatoes page here.
Final Plug! Subscribe, Share and Review us on iTunes
If you enjoyed this episode of Flixwatcher Podcast you probably know other people who will like it too! Please share it with your friends and family, review us, and join us across ALL of the Social Media links below.