Wayne and Paul from the Countdown podcast join Flixwatcher remotely to review Wayne's choice Out of Sight.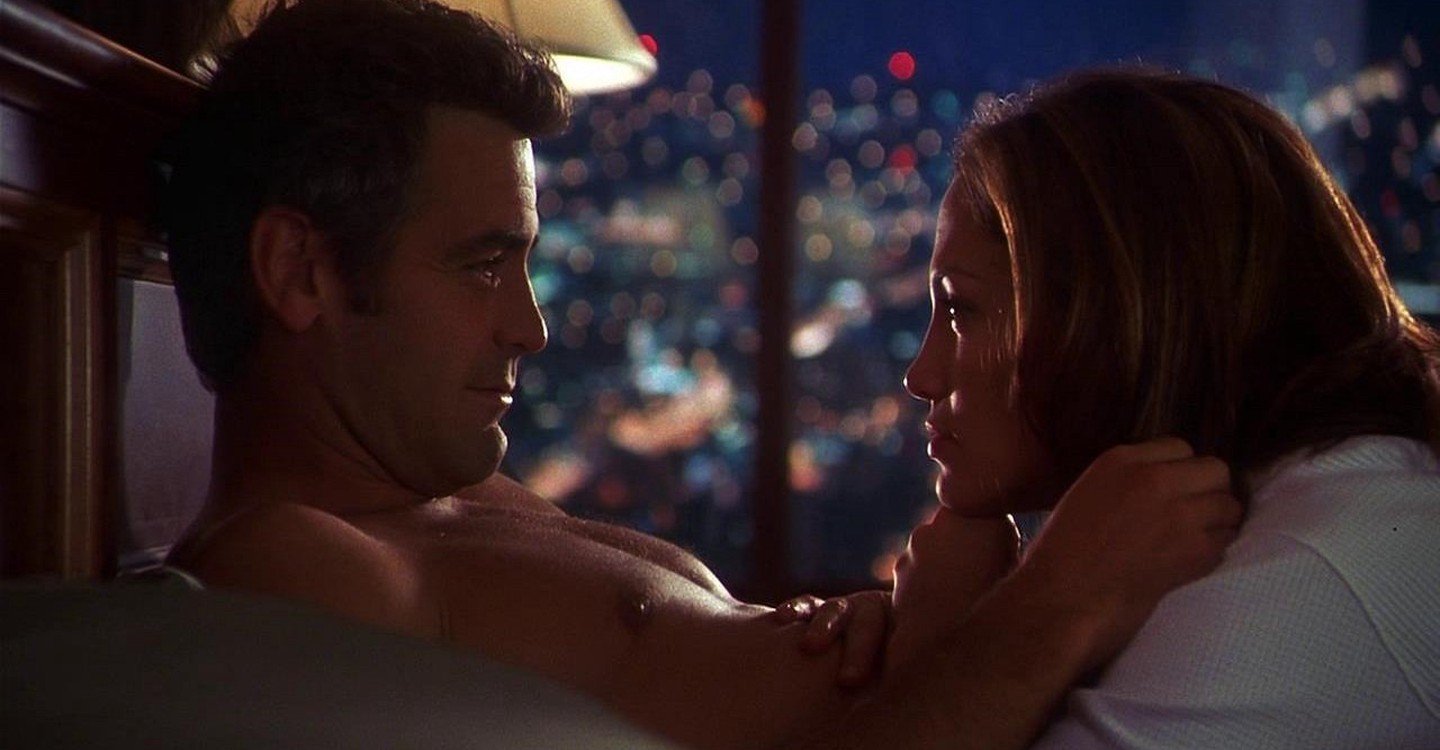 Out of Sight is the 1998 Steven Soderbergh comedy crime adaptation of the Elmore Leonard novel of the same name starring George Clooney as sexy bank robber Jack Foley and Jennifer Lopez as sexy U.S Marshal Karen Sisco. Ving Rhames, Don Cheadle, Dennis Farina, Nancy Allen, Steve Zahn, Catherine Keener, and Albert Brooks co-star with cameos from Michael Keaton and Samuel L. Jackson. During a prison break out Sisco ends up in the car boot (trunk for you Americans) with Foley. Unable to resist the charms of Clooney, Sisco follows him through his next caper under the guise of arresting him for his crimes while also spending a romantic evening with him. Out of Sight is a sexy cat and mouse film, despite being a (non-violent) bank robber it's hard not to fall for Foley/Clooney and enjoy the colorful supporting character's interactions. Is this the sexiest movie ever made? Quite possibly, Clooney and Lopez have genuine chemistry and while this isn't a rom-com it's an extremely enjoyable two hours and three minutes.
Scores
[supsystic-tables id=186] Fun and flighty with a great ensemble cast Out of Sight scores very highly on the recommend ability, less highly on the repeat viewing (due to the two hours run length) but it manages to score a very respectable 4.23 overall. What do you guys think? Have you seen Out Of Sight? What did you think? Please let us know in the comments below!
Episode #179 Crew Links
Thanks to the Episode #179 Crew of Wayne from The Countdown Podcast and Paul also from The Countdown Podcast. Find their Websites online at https://podcasts.apple.com/au/podcast/the-countdown-movie-and-tv-reviews/id979577413 And at https://twitter.com/thecountdownpc Please make sure you give them some love
More about Out Of Sight
For more info on Out Of Sight, you can visit the Out Of Sight IMDb page here or the Out Of Sight Rotten Tomatoes page here.
Final Plug! Subscribe, Share and Review us on iTunes
If you enjoyed this episode of Flixwatcher Podcast you probably know other people who will like it too! Please share it with your friends and family, review us, and join us across ALL of the Social Media links below.