Brian from New Zealand and Dan LeFebvre from Based on a True Story podcast join Flixwatcher remotely to review Brian's choice Hereditary.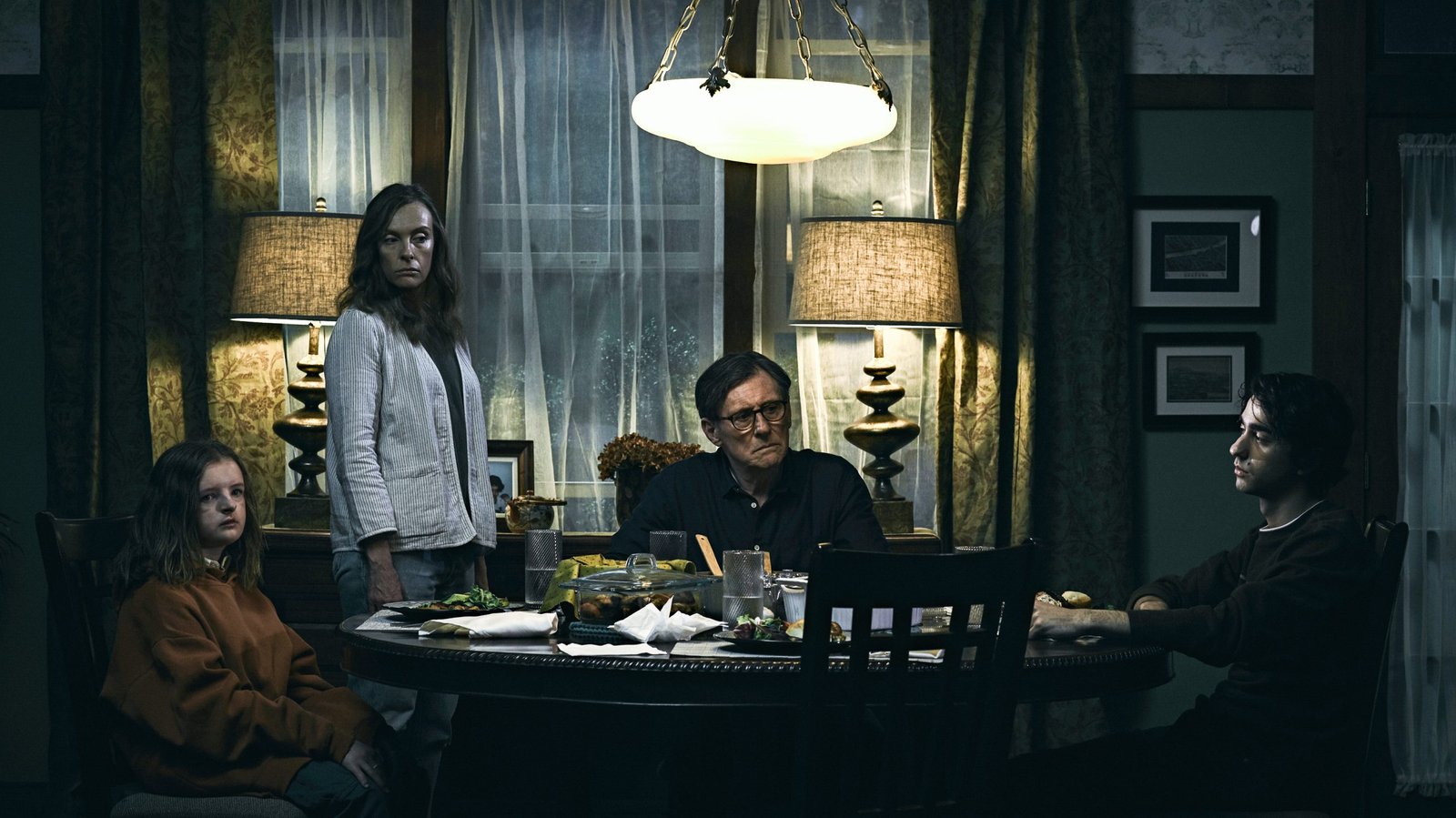 Hereditary is Ari Aster's horror tragedy directorial debut starring Toni Collette, Gabriel Byrne, Alex Wolff, and Milly Shapiro. After the death of her secretive and creepy mother, miniatures artist Annie (Collette) attends an open support group and tells the group about her mother's overbearing relationship with her equally creepy daughter Charlie (Shapiro). Her son Peter (Wolff) is reluctant to take his creepy sister to a party but gives in to his mother's pressure and while at the party Charlie suffers an allergic reaction. When driving at speed to take Charlie to the hospital in a freak turn of events Peter is responsible for decapitating Charlie. The death of Charlie sends Annie further into grief and leads her to Joan who sets up a seance to communicate with Charlie. Through further investigation of her mother's belongings and history, Annie reveals a history of spells, the occult, and a plan to bring the spirit King Paimon to life with three headless sacrifices.
Scores
[supsystic-tables id=184] Not for the fainthearted, Hereditary is part an exploration through family grief and part supernatural thriller with some inventive decapitations and jump scares. Ambitious and richly detailed, Hereditary definitely rewards on the rewatch, if you can get through the first watch. The scores for Hereditary on recommendability are mixed and more favorable from Brian and Helen generally to give an overall score of 3.37. What do you guys think? Have you seen Hereditary? What did you think? Please let us know in the comments below!
Episode #177 Crew Links
Thanks to the Episode #177 Crew of Brian from New Zealand and Dan LeFevbre (@DanLefeb) from Based on a True Story podcast. Find their Websites online at https://www.basedonatruestorypodcast.com/ Please make sure you give them some love
More about Hereditary
For more info on Hereditary, you can visit the Hereditary IMDb page here or the Hereditary Rotten Tomatoes page here.
Final Plug! Subscribe, Share and Review us on iTunes
If you enjoyed this episode of Flixwatcher Podcast you probably know other people who will like it too! Please share it with your friends and family, review us, and join us across ALL of the Social Media links below.