Chris and Matt from the Movie Bunker Podcast return to Flixwatcher to review Chris' choice Boyhood.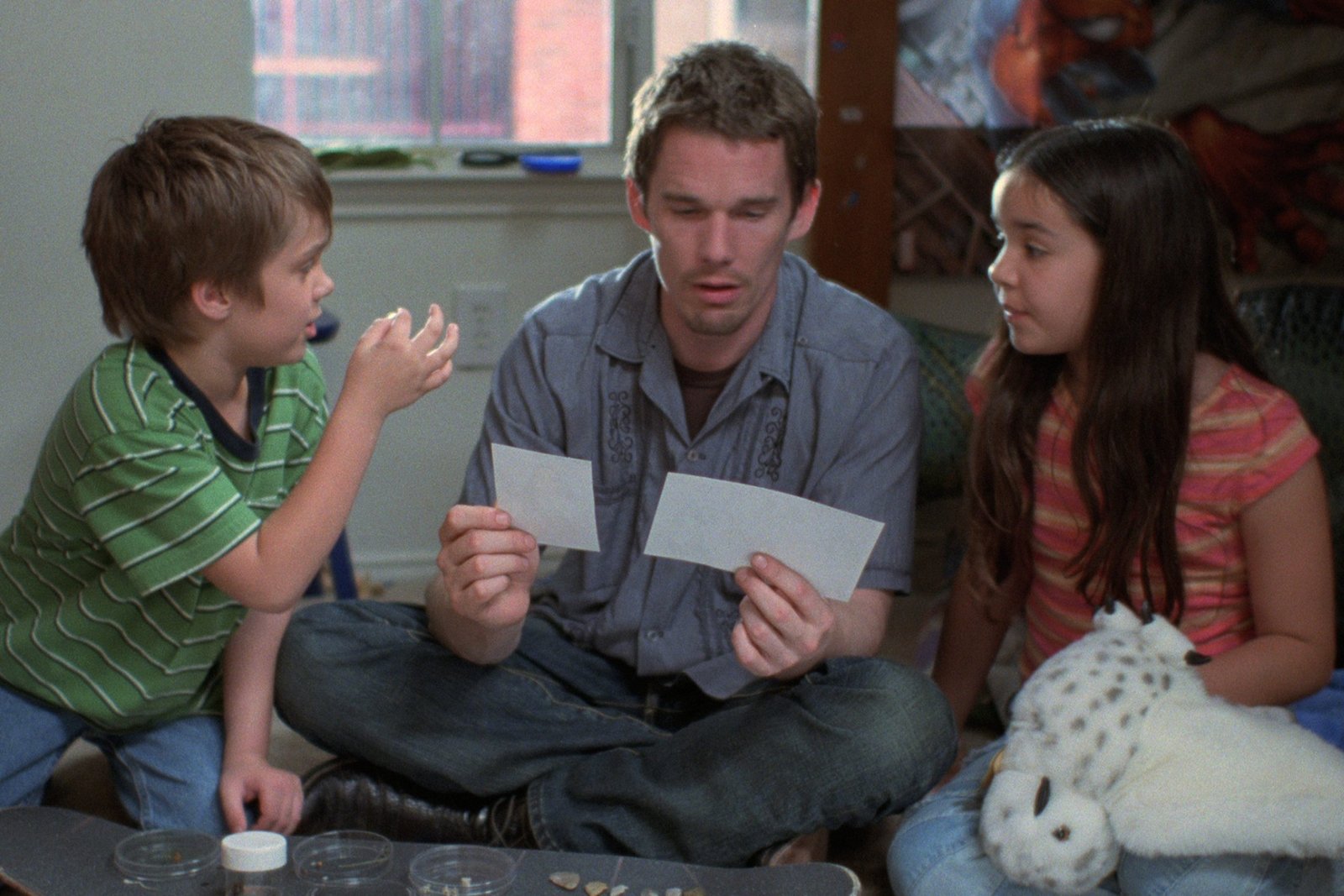 Boyhood is Richard Linklater's 2014 coming of age drama spanning 2001-2013 in real-time of the life of Mason as he grows up in Texas. Starring Ethan Hawke (Mason Snr), Ellar Coltrane (Mason), Lorelei Linklater (Samantha), and in an Oscar-winning role Patricia Arquette (Olivia). And that's it. Mason Snr and Olivia split up and Mason and Samantha grow up - over three hours. If that's not your bag then you'll probably struggle to get over the initial gimmick of being recorded over real-time. If affecting drama played out with amazing performances with warmth and passion Boyhood is for you.
Scores
[supsystic-tables id=177] Scores for Boyhood were mixed - recommendability is high from Chris, Helen, and Kobi less so for Matt. It's near three hour run time lets the score down for repeat viewing but Boyhood scores 4.03 overall. What do you guys think? Have you seen Boyhood? What did you think? Please let us know in the comments below!
Episode #170 Crew Links
Thanks to the Episode #170 Crew of Chris (@ChrisOlden) from, the Movie Bunker Podcast and Matt (@Saint_matt) also from the Movie Bunker Podcast. Find their Websites online at http://moviebunkerpodcast.com/ and at http://www.thealaskanpipeline.com/ Please make sure you give them some love
More about Boyhood
For more info on Boyhood, you can visit Boyhood IMDb page here or Boyhood Rotten Tomatoes page here.
Final Plug! Subscribe, Share and Review us on iTunes
If you enjoyed this episode of Flixwatcher Podcast you probably know other people who will like it too! Please share it with your friends and family, review us, and join us across ALL of the Social Media links below.