Amon Warmann (Empire Magazine) and Scott Davis (Hey You Guys) return to Flixwatcher to review Amon's choice Inside Man.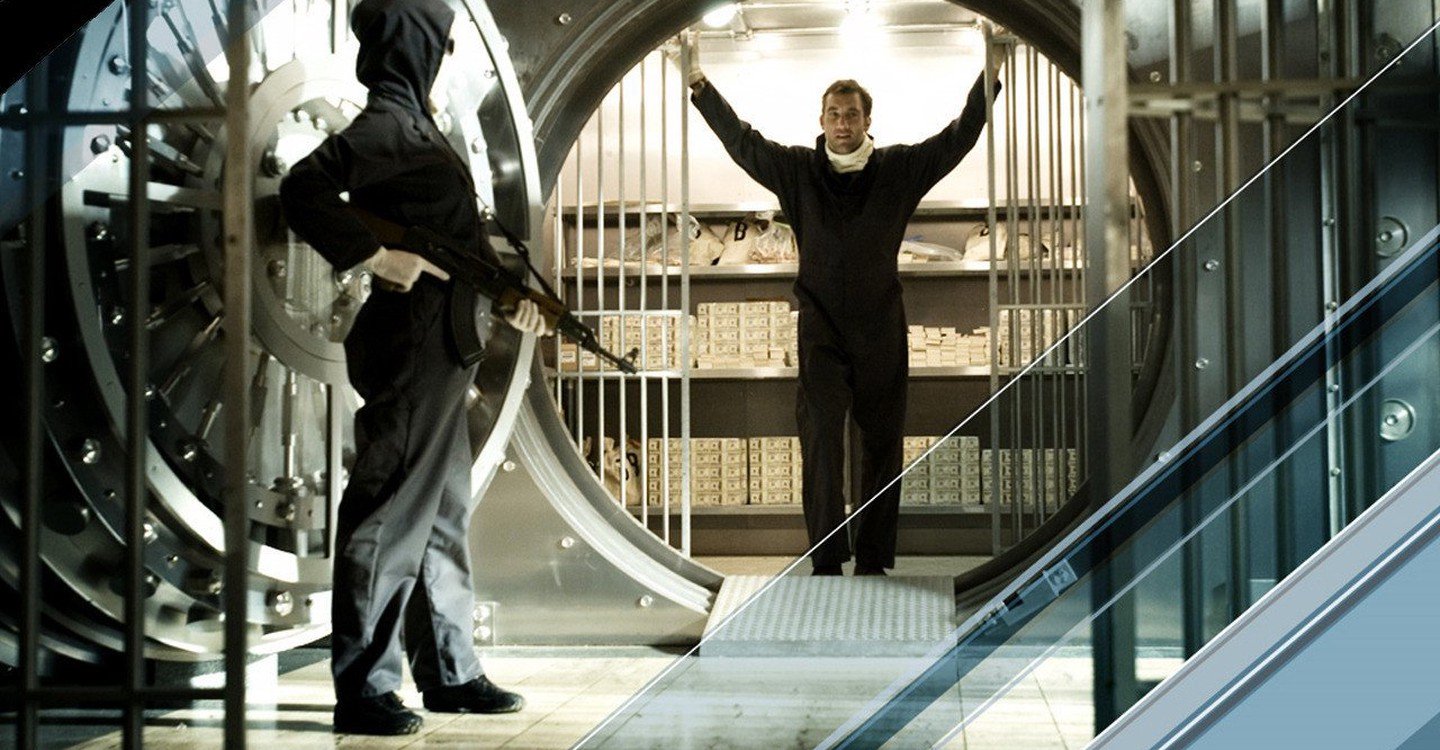 Inside Man is a 2006 heist thriller from Spike Lee starring Denzel Washington, Clive Owen, Jodie Foster, and Christopher Plummer. Inside Man begins with Dalton (Owen) sat in an unidentified cell explaining how he has committed the perfect robbery. Cut to masked robbers calling each other "Steve" taking down a Manhattan bank dressed as decorators. The police and Det. Frazier (Washington) arrive and begin their negotiations. It quickly becomes apparent that it is the robbers have the upper hand and there are multiple misdirections and false executions. The plot thickens when the bank's wealthy but dubious founder is involved and seeks the help of "fixer" Madeline (Foster). Inside Man has everything you'd expect from a Spike Lee joint including his trademark dolly shot, Denzel being cool as f**k, and a score that includes "Chaiyya, Chaiyya Bollywood Joint".
Scores
[supsystic-tables id=173] Inside Man scores very, very highly on recommendability and it definitely benefits from repeat viewing. Smart and slick, Inside Man scores overall a very respectable and deserved 4.35. If you've ever wanted to hear Jodie Forster being called a "magnificent c**t" this film is for you. What do you guys think? Have you seen Inside Man? What did you think? Please let us know in the comments below!
Episode #166 Crew Links
Thanks to the Episode #166 Crew of Amon Warmann (@AWarmann) from, Empire Magazine and Scott Davis (@ScottWritesFilm) also from, Hey You Guys. Find their Websites online at https://www.empireonline.com/ and at https://www.youtube.com/playlist?list=PLytMEVetwf9_A9xF8e7NDTQw9Vn0icOKf Please make sure you give them some love
More about Inside Man
For more info on Inside Man, you can visit Inside Man IMDb page here or Inside Man Lawyer Rotten Tomatoes page here.
Final Plug! Subscribe, Share and Review us on iTunes
If you enjoyed this episode of Flixwatcher Podcast you probably know other people who will like it too! Please share it with your friends and family, review us, and join us across ALL of the Social Media links below.