Daniel Levine and Cressida Ward from Food Tryb Table podcast join Flixwatcher to review Daniel's choice Fyre.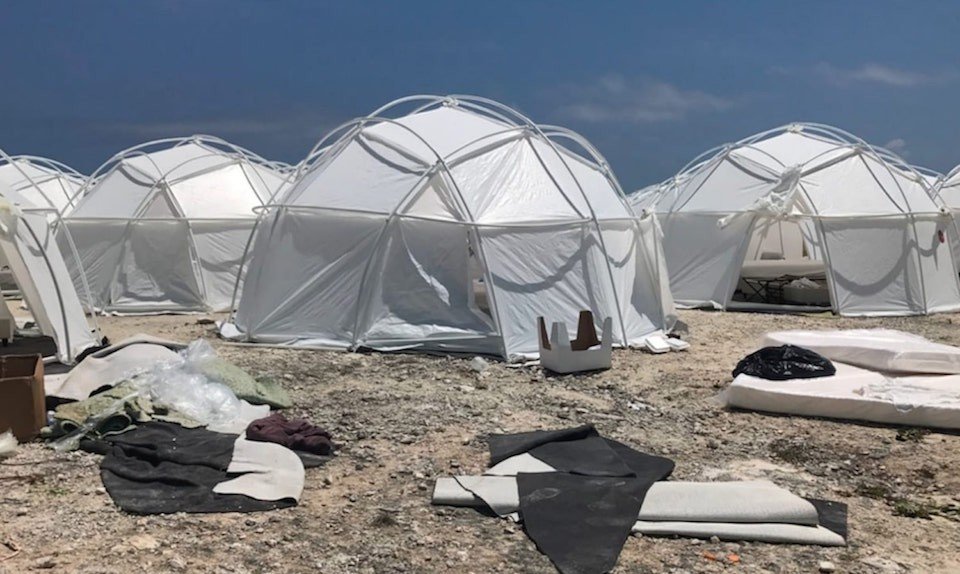 Fyre: The Greatest Party That Never Happened is a 2019 documentary about Billy McFarland and the failed Fyre Festival that took place in 2017. It was directed by Chris Smith and co-produced by Jerry Media, the social media agency responsible for promoting Fyre Festival. Fyre Festival was billed as a luxury, exclusive, influencer festival - the reality was something quite different. Fyre was organized by McFarland and Ja Rule (neither particularly experienced in event management) to initially promote the Fyre music booking app. Trouble begins very early on when, after the promo video is shot on Norman's Cay island - on the agreement not to mention the connection with Pablo Escobar - is advertised as being once owned by Pablo Escobar. From there things escalate in a series of excruciating misguided and unbelievably arrogant style-car crash viewing at its best.
Scores
[supsystic-tables id=165] Fyre scores very highly across all categories - except repeat viewing. As with most documentaries they offer little reward for repeat viewings. Despite this Fyre scores 3.88 - highly recommended but repeat viewing not required! What do you guys think? Have you seen Fyre? What did you think? Please let us know in the comments below!
Episode #158 Crew Links
Thanks to the Episode #158 Crew of daniel Levine (@TheDanielLevine) from Food Tryb Table podcast and Cressida Ward (@FoodTryb) also from Food Tryb Table podcast. Find their websites online at https://www.foodtryb.com/ and at https://twitter.com/FoodTryb Please make sure you give them some love
More about Fyre
For more info on Fyre, you can visit Fyre IMDb page here or Fyre Rotten Tomatoes page here.
Final Plug! Subscribe, Share and Review us on iTunes
If you enjoyed this episode of Flixwatcher Podcast you probably know other people who will like it too! Please share it with your friends and family, review us, and join us across ALL of the Social Media links