p>Ella Watts from Orphans podcast, BBC Sounds, and Becky Brynolf from And Then What podcast return to Flixwatcher to review Ella's choice How to Train Your Dragon.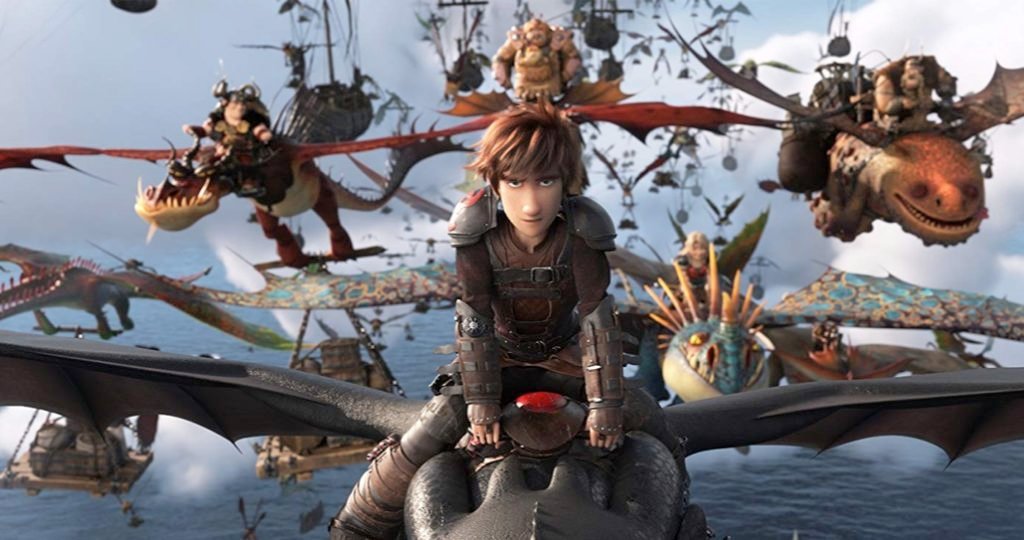 How to Train Your Dragon is a 2010 animated fantasy loosely based on the book of the same name by Cressida Powell, directed by Chris Sanders and Dean DeBlois, and produced by DreamWorks (and it's also Ella's favorite film).
Set in Viking times, Hiccup is an aspiring but failing Viking and keen to follow tradition by slaying dragon. By chance, he manages to trap the rarest (and dangerous) dragon the Night Fury (Toothless) but realizes that he can't kill it and befriends it instead. Essentially How to Train Your Dragon is a film about the unknown and your fears but also learning to accept differences and with the main character with a physical disability.
Scores
[supsystic-tables id=154]
How to Train Your Dragon is a charming film that is universally appealing (not just for kids) that benefits from an emotive score and some of the best DreamWorks animations to date. How to Train Your Dragon scores generously across all the Flixwatcher categories but let down only by the small screen score - do catch it on the big screen where you can- and scores 3.91 overall.
What do you guys think? Have you seen How to Train Your Dragon? What did you think? Please let us know in the comments below!
Episode #148 Crew Links
Thanks to the Episode #148 Crew of Becky Brynolf ( @rabbitinahat ) from And Then What podcast (@andthenwhatpod) and Ella Watts @GejWatts from Orphans podcast (@OrphansAudio)
Find their websites online at https://soundcloud.com/user-585702036 and https://www.orphanspod.com/
Please make sure you give them some love
More about How to Train Your Dragon
For more info on How to Train Your Dragon, you can visit How to Train Your Dragon IMDb page here or How to Train Your Dragon Rotten Tomatoes page here.
Final Plug! Subscribe, Share and Review us on iTunes
If you enjoyed this episode of Flixwatcher Podcast you probably know other people who will like it too! Please share it with your friends and family, review us, and join us across ALL of the Social Media links below.