Andrew Johnstone (sometimes podcaster occasional Digital Humanist) and Frank (on their podcast debut!) Didymus (Queer Intersectional Healthcare Activist) join Flixwatcher to review Andrew's choice The Never Ending Story.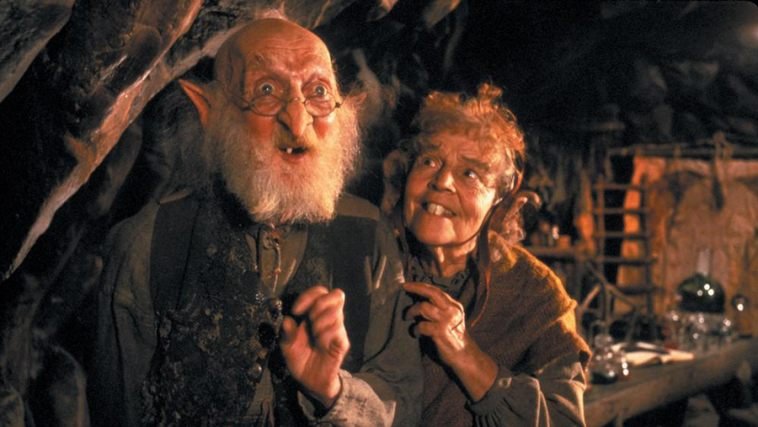 A contender for the worst use of puppets in film, The Never Ending Story is a 1984 fantasy adventure from director Wolfgang (Das Boot) Petersen featuring an awesome theme song from Giorgio Moroder and a freaky looking flying skin coloured dragon dog creature. The story is pretty bleak, Bastian is grieving for the loss of his mother and living with an unsupportive father and is also bullied, frequently. He steals a book and retreats to a creepy attic space to read it where he enters the magical world of Fantastica. Except there isn't much fantastic about it, its very depressing and there is a lot of death. A lot. Artax the horse dies about 20 minutes it and it doesn't even end on a high note.
Scores
[supsystic-tables id=140] Quite terrifying, very confusing and you'll probably have this confused in your memory with Labyrinth or The Dark Crystal, The Never Ending Story isn't the cult 80s classic Stranger Things wants you to believe it is. Not surprisingly The Never Ending Story scores a very low 2.13 overall, proving that having a kick ass song doesn't get you high points. What do you guys think? Have you seen The NeverEnding Story? What did you think? Please let us know in the comments below!
Episode #135 Crew Links
Thanks to the Episode #135 Crew of Andrew Johnstone (@podcastsquared) from sometimes podcaster occasional Digital Humanist and Frank (on their podcast debut!) Didymus (@transrmn) (Queer Intersectional Healthcare Activist) Find their websites online at: https://www.andrewdjohnstone.com/ and https://transrmn.wordpress.com/ Please make sure you give them some love
More about The NeverEnding Story
For more info on The NeverEnding Story, you can visit The NeverEnding Story IMDb page here or The NeverEnding Story Rotten Tomatoes page here.
Final Plug! Subscribe, Share and Review us on iTunes
If you enjoyed this episode of Flixwatcher Podcast you probably know other people who will like it too! Please share it with your friends and family, review us, and join us across ALL of the Social Media links below.