Ally Wybrew (Empire Magazine) and Ali Plumb (BBC Radio 1) join Flixwatcher to review Ally's choice Legally Blonde. Legally Blonde is a 2001 romantic comedy starring Reese Witherspoon as Elle Woods, the seemingly 'dumb blonde' who goes to Harvard to study law and impress her ex-boyfriend.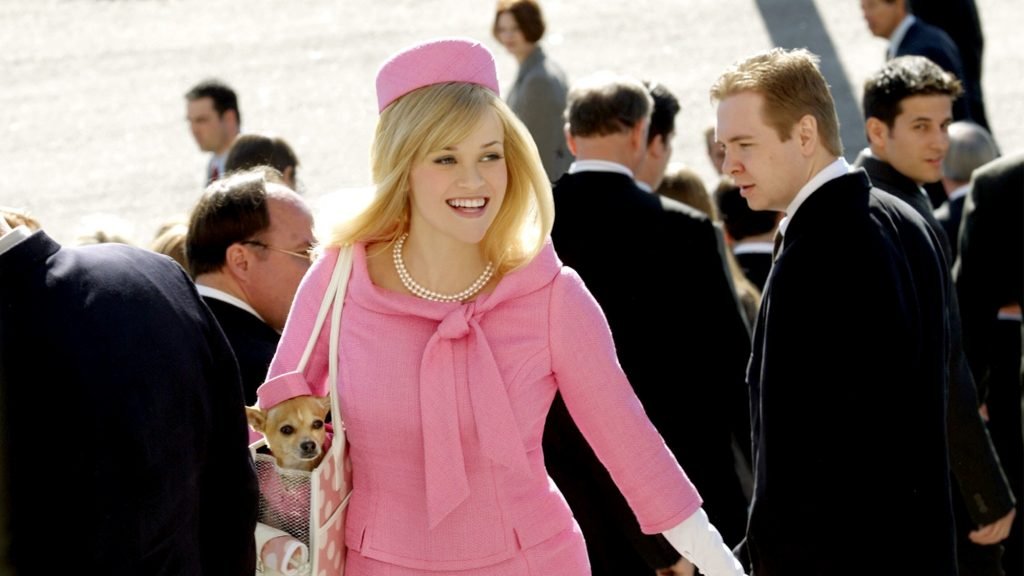 Legally Blonde could easily be awful, there is a LOT of pink and there is a Chihuahua called Bruiser, but the film's message that you can be what you want to be with hard work and determination and the performance from Witherspoon makes it an enjoyable and surprising film. There is great satisfaction to be had when she realises her ex-boyfriend is a complete douche bag and she is much better than him. Equally satisfying is Elle keeping her promise to the high profile client they are defending (a brilliant Ali Larter) and court triumph following her sexual harassment from her senior professor. Scores
[supsystic-tables id=137] Legally Blonde has aged reasonably well, what Elle Woods might have to say in the forthcoming third installment coming in 2020 remains to be seen though. Scoring generously across all categories Legally Blonde's overall total is 3.7 What do you guys think? Have you seen Legally Blonde? What did you think? Please let us know in the comments below!
Episode #132 Crew Links
Thanks to the Episode #132 Crew of Ally Wybrew (@AllyWyB) from Empire Magazine (@empiremagazine) and Ali Plumb (@AliPlumb) from BBC Radio 1 Find their websites online at https://www.empireonline.com/ Please make sure you give them some love
More about Legally Blonde
For more info on Legally Blonde, you can visit Legally Blonde IMDb page here or Legally Blonde Rotten Tomatoes page here.
Final Plug! Subscribe, Share and Review us on iTunes
If you enjoyed this episode of Flixwatcher Podcast you probably know other people who will like it too! Please share it with your friends and family, review us, and join us across ALL of the Social Media links below.