Becky Brynolf (And Then What podcast) and Ella Watts (Orphans podcast) join Flixwatcher to review Becky's choice A Simple Favour. A Simple Favour is a 2018 black comedy from director Paul (Bridesmaids) Feig starring Anna Kendrick and Blake Lively.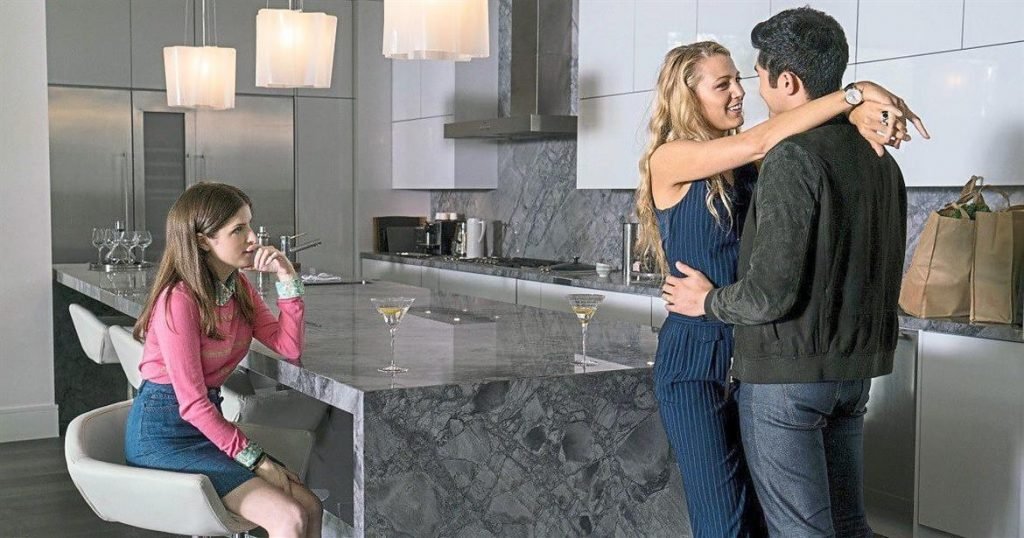 Anna Kendrick plays single mum vlogger Stephanie who becomes friends with Blake Lively's ultra-glam Emily after their two sons become friends after sharing a few afternoon martinis. Initially jealous of Emily's designer house and steamy romance with her husband Sean (Henry Golding) Stephanie soon ends up being caught up in a murder mystery after being asked to do a 'simple favor' by Emily. Things get even more mysterious and more bizarre as Stephanie starts to investigate and post her findings on her vlog. Everyone involved in making this looks like they are having a whale of a time, particularly Blake Lively, who is sexy, camp and frequently hilarious. While the plot twists, turns and thickens it doesn't throw many surprises along the way - the red herrings are pretty obvious and the viewer is often a step ahead of its characters. That said, A Simple Favour is a lot of fun to watch.
Scores
[supsystic-tables id=136] Despite not being the lesbian/bi mystery murder romp Ella had hoped for A Simple Favour still has a lot going for it, unlikely to be a classic but mostly enjoyable and great to see two female leads owning a film. A Simple Favour scores a respectable 3.53 overall. What do you guys think? Have you seen A Simple Favor? What did you think? Please let us know in the comments below!
Episode #131 Crew Links
Thanks to the Episode #131 Crew of Becky Brynolf ( @rabbitinahat ) from And Then What podcast (@andthenwhatpod) and Ella Watts @GejWatts from Orphans podcast (@OrphansAudio) Find their websites online at https://soundcloud.com/user-585702036 and https://www.orphanspod.com/ Please make sure you give them some love
More about A Simple Favor
For more info on A Simple Favor, you can visit A Simple Favor IMDb page here or A Simple Favor Rotten Tomatoes page here.
Final Plug! Subscribe, Share and Review us on iTunes
If you enjoyed this episode of Flixwatcher Podcast you probably know other people who will like it too! Please share it with your friends and family, review us, and join us across ALL of the Social Media links below.