Its episode 128 Louisa Maycock (Girls on Tops) and Jake Cuningham (Random Acts and Ghibliotheque podcast) return, this time for Louisa's choice, Mike Mills' 20th Century Women.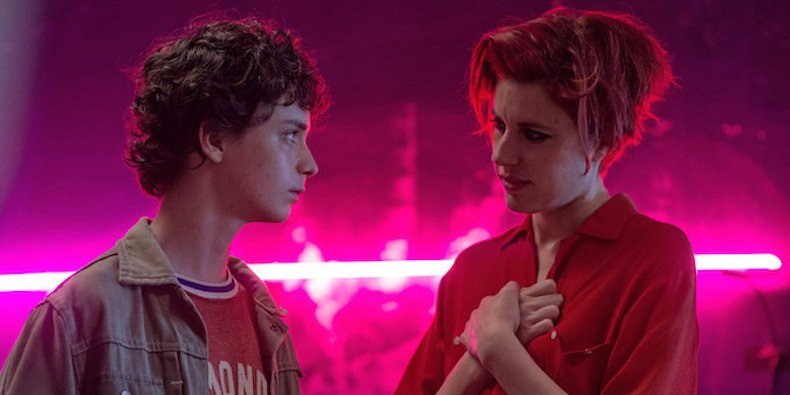 20th Century Women is a 2016 coming of age comedy-drama written and directed by Mike Mills with a stellar cast of Annette Bening, Elle Fanning, Greta Gerwig and Billy Crudup, and introducing Lucas Jade Zumann (not Timothée Chalamet!) It's 1975 Santa Barbara and Dorothea (Benning) is trying to bring up her son Jamie (Zumann) on her own and making him the best feminist she can with the help of lodgers Abbie (Gerwig with pink hair) and carpenter and mechanic William (Crudup) and neighbour Julie (Fanning). The film follows Jamie through his various rites of passage but also through the life changing moments of Abbie and Dorothea's realisation that she can't control his life but she and those around him can guide and advise. This would make a perfect double bill with The Virgin Suicides.
Scores
[supsystic-tables id=133] There was a lot of love for 20th Century Women - Lousia started Girls on Tops because of this film - and it scores highly across all categories from Flixwatcher and guests and scores 4.48 overall. Highly recommended. Sadly due to the shut down of Twitter we couldn't share your scores, we suggest you just watch the film! What do you guys think? Have you seen 20th Century Women? What did you think? Please let us know in the comments below!
Episode #128 Crew Links
Thanks to the Episode #128 Crew of Jake Cunningham (@jakehcunningham) from Ghibliotheque and Louisa Maycock(@louisamaycock), co-founder and creative director of Girls on Tops tees(@girlsontopstees) Find their websites online at: http://jakehcunningham.com/ and https://www.girlsontopstees.com/ Please make sure you give them some love
More about 20th Century Women
For more info on 20th Century Women, you can visit the 20th Century Women IMDb page here or the 20th Century Women Rotten Tomatoes page here.
Final Plug! Subscribe, Share and Review us on iTunes
If you enjoyed this episode of Flixwatcher Podcast you probably know other people who will like it too! Please share it with your friends and family, review us, and join us across ALL of the Social Media links below.