It's Episode 126. Rosie Wilby (The Breakup Monologues) and Viv Groskop (How to Own a Room) join Flixwatcher to review Rosie's choice, Blue is the Warmest Colour.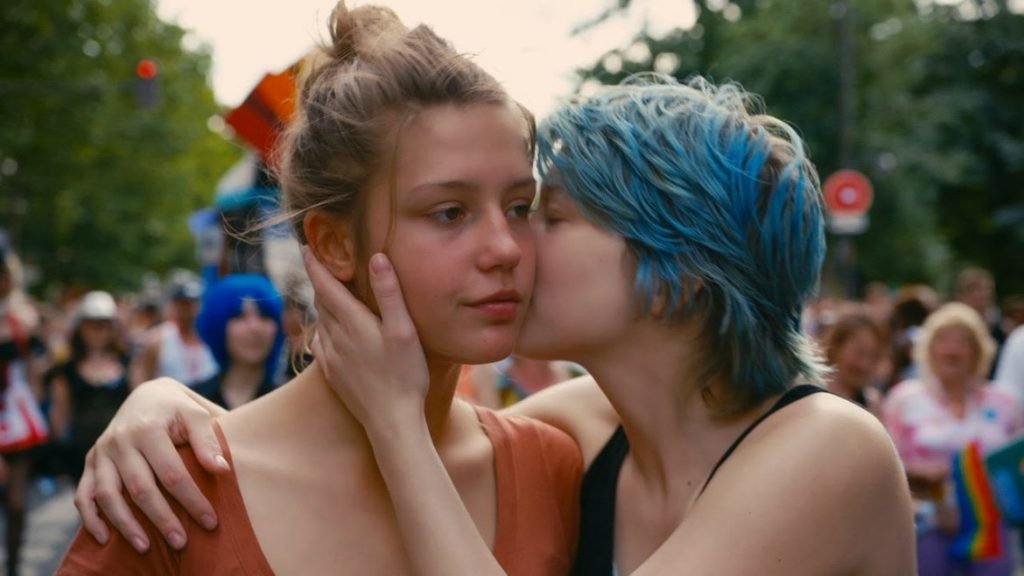 Blue is the Warmest Colour is a 2013 French language film starring Léa Seydoux and Adèle Exarchopoulos. Based on a graphic novel by Julie Maroh and directed by Abdellatif Kechiche also won the Palme d'Or with both actresses given the award too. The film follows Adèle from the end of her school days as a 15 year old through her (passionate sexual) relationship with Emma (with the blue hair) and the period that follows their breakup. Famous for its lengthy lesbian sex scenes and later allegations regarding Kechiche's behaviour and conditions while filming, it is fair to say Blue is the Warmest Colour invites mixed reactions.
Scores
[supsystic-tables id=131] The reactions from Flixwatcher and guests were equally as mixed. With a run time of three hours Blue is the Warmest Colour isn't a film you can casually dip into or watch comfortably in company. Rosie's enthusiasm wasn't enough to save Blue is the Warmest Colour from Viv's dislike and not even Flixwatcher could help it score more than 2.98 overall, however Twitter was slightly more generous. What do you guys think? Have you seen Looper.? What did you think? Please let us know in the comments below!
Episode #126 Crew Links
Thanks to the crew of episode 126 Rosie Wilby (@rosiewilby) from The Breakup Monologues and Viv Groskop (@VivGroskop )from How to Own a Room Find their websites online at https://www.amazon.co.uk/How-Own-Room-Brilliant-Speaking and http://rosiewilbynews.blogspot.com/ Please make sure you give them some love
More about Blue is the Warmest Colour.
For more info on Blue is the Warmest Colour, you can visit Blue is the Warmest Colour IMDb page here or Blue is the Warmest Colour Rotten Tomatoes page here.
Final Plug! Subscribe, Share and Review us on iTunes
If you enjoyed this episode of Flixwatcher Podcast you probably know other people who will like it too! Please share it with your friends and family, review us, and join us across ALL of the Social Media links below.