It's episode 122 ! Liz Campbell (Wooden Overcoats, No Space for Heroes) and Zack Fortais-Gomm (The Orphans) join Flixwatcher to review the Monty Python 1979 feature film Life of Brian.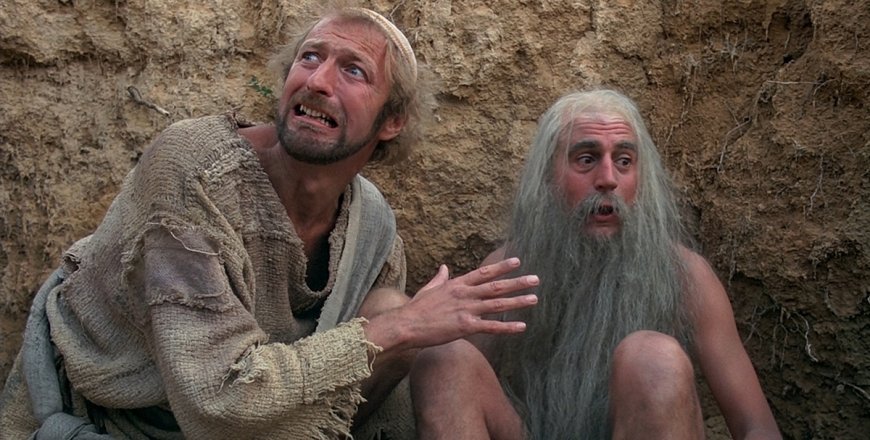 Life of Brian is the story of Brian who is accidentally mistaken for Jesus in a series of absurd events and spends the film avoiding his mother and an ever growing group of followers, ending in a musical crucifixion scene. Considered blasphemous on its release it was unbelievably banned or given an 18 certificate (preventing it from being shown) by 39 local authorities in the UK on its release and outright banned by Ireland and Norway.
Scores
[supsystic-tables id=127] As with most Monty Python this a bit hit and miss, there are moments of genius (what did the Romans ever do for us?) and then there's a scene midway through with aliens. The scores were as equally mixed from guests and Flixwatcher and scores 3.01 overall. What do you guys think? Have you seen Life of Brian? What did you think? Please let us know in the comments below!
Episode #122 Crew Links
Thanks to the Episode #122 Crew of Liz Campbell @LizxCampbell from Wooden Overcoats @OvercoatsWooden and No Space for Heroes and Zack Fortais-Gomm @zackfg from The Orphans @orphansAudio Find their websites online at: https://www.woodenovercoats.com/ and https://www.orphanspod.com/ Please make sure you give them some love
More about Life of Brian
For more info on Life of Brian, you can visit Life of Brian IMDb page here or Life of Brian Rotten Tomatoes page here.
Final Plug! Subscribe, Share and Review us on iTunes
If you enjoyed this episode of Flixwatcher Podcast you probably know other people who will like it too! Please share it with your friends and family, review us, and join us across ALL of the Social Media links below.