It's Episode 121 Anna Smith (Girls on Film, Metro, Time Out) and Scarlett (Sunday Times Style and Secrets of the Side Hustle) join Flixwatcher to review Anna's choice The Breaker Upperers.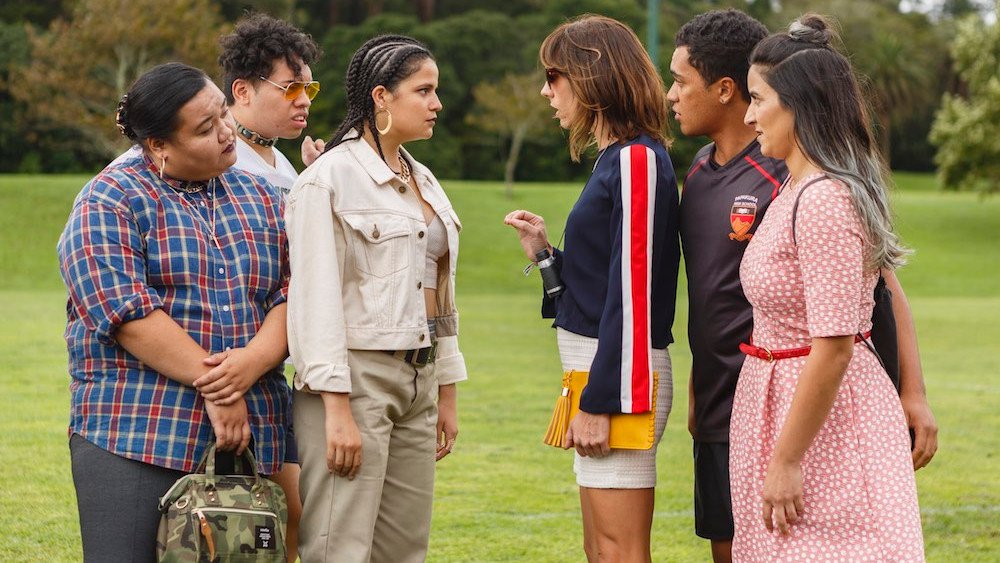 The Breaker Upperers is a 2018 New Zealand comedy from Jackie van Beek and Madeleine Sami who wrote, direct and star the film. It also features the boy from Boy (Jordan Rolleston) and a cameo from Jermaine Clement. The Breaker Upperers is an agency run by Mel and Jen who provide an easy way out for people who can't end their own relationships, in an increasingly bizarre situation including faking disappearances and fake pregnancy. The film benefits mainly from its two main characters willingness to go all the way, it's closest comparisons would be Bridesmaids or the Wedding Crashers even, but without the need to go the gross-out gags. While on the outside it might be about people too lazy to break up their failed relationships it's actually more about friendship and learning to grow with each other.
Scores
[supsystic-tables id=126] There are really, really funny moments (dream sequence Celine Dion karaoke) and then some uneven less funny moments (striptease for a lesbian police officer that runs a bit too long) and it sometimes feels a bit like a sketch show rather than a feature film. That said if you're a fan of this slightly quirky Kiwi humor you'll find a lot to enjoy. Best enjoyed with a group of friends, The Breaker Upperers scores a very respectable 4.13 overall. What do you guys think? Have you seen The Breaker Upperers? What did you think? Please let us know in the comments below!
Episode #121 Crew Links
Thanks to the Episode #121 Crew of Anna Smith @annasmithjourno from Girls on Film, Metro and Time Out and Scarlett @ScarRoseRussell from Sunday Times Style and Secrets of the Side Hustle Find their websites online at: http://annasmithjourno.com/ and https://play.acast.com/s/secretsofthesidehustle Please make sure you give them some love
More about The Breaker Upperers
For more info on The Breaker Upperers, you can visit The Breaker Upperers IMDb page here or The Breaker Upperers Rotten Tomatoes page here.
Final Plug! Subscribe, Share and Review us on iTunes
If you enjoyed this episode of Flixwatcher Podcast you probably know other people who will like it too! Please share it with your friends and family, review us, and join us across ALL of the Social Media links below.