It's episode 120 and it's a special LIVE at Latitude Festival Flixwatcher with comedian, writer, actress and all kinds of awesome Aisling Bea reviewing Back to the Future.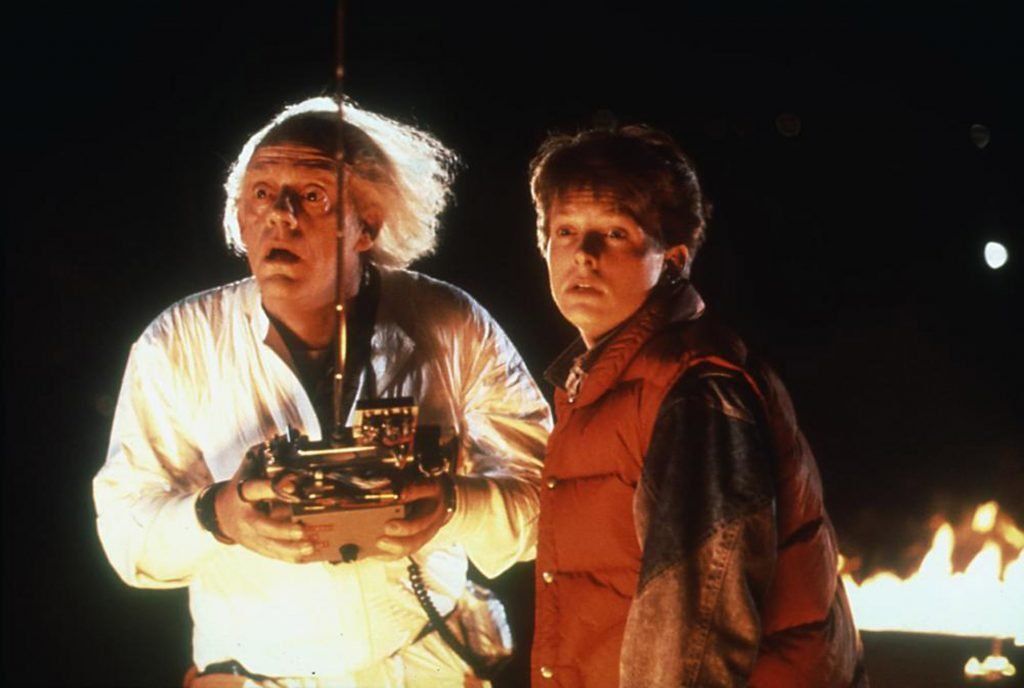 As you'll hear from Andy from The Listening Post we had a few technical hitches at the start but don't worry you've not missed much! We jump in just as Aisling is giving her favourite Back to the Future scenes. Who hasn't seen Back to the Future? Well, at least two people who came to listen to this podcast hadn't. For them Back to the Future is the 1985 time travelling DeLorean classic from Robert Zemeckis starring Michael J. Fox and Christopher Lloyd.
Scores
[supsystic-tables id=125] Unsurprisingly there was a LOT of love for Back to the Future - big love - it even got a rare full marks for recommendability from Kobi. For this special live episode the Latitude audience was the fourth reviewer and scores were indicated by enthusiastic whooping! Back to the Future scores a very high 4.06 - let down only by its low small screen score. What do you guys think? Have you seen Back to the Future? What did you think? Please let us know in the comments below!
Episode #120 Crew Links
Thanks to the Episode #120 Crew of Aisling Bea and Latitude Find their websites online at: Please make sure you give them some love
More about Back to the Future
For more info on Back to the Future, you can visit Back to the Future IMDb page here or Back to the Future Rotten Tomatoes page here.
Final Plug! Subscribe, Share and Review us on iTunes
If you enjoyed this episode of Flixwatcher Podcast you probably know other people who will like it too! Please share it with your friends and family, review us, and join us across ALL of the Social Media links below.