It's Episode 118! Andy Goddard and Ciara Baxendale from Wooden Overcoats, your number one podcast sitcom for rival funeral directors, return to review Andy's choice The Princess Bride.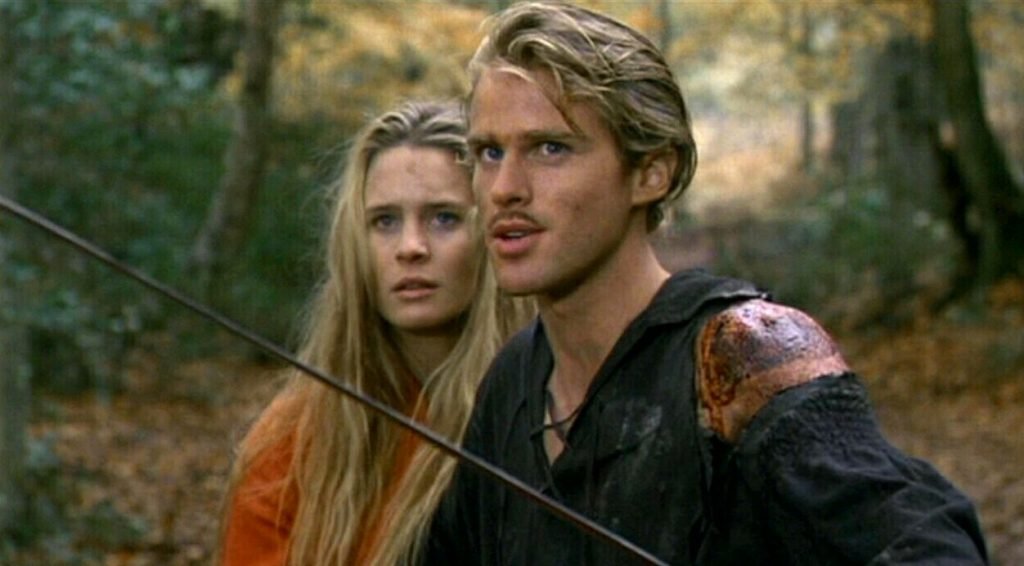 Chances are that even if you've never seen The Princess Bride you'll know at least one quote from it. Adapted by William Goldman from his novel and directed by Rob Reiner it is peak 80s cult classic. A story within a story, Westley (Cary Elwes) must rescue his true love Princess Buttercup (Robyn Wright) from Prince Humperdinck and features Christopher Guest, Andre the Giant and Billy Crystal.
Scores
[supsystic-tables id=123] There was a lot of love for The Princess Bride from Andy, Ciara, Kobi and our followers on Twitter - not so much love for it from Helen and scores 3.97 overall. What do you guys think? Have you seen The Princess Bride? What did you think? Please let us know in the comments below!
Episode #118 Crew Links
Thanks to the Episode #118 Crew of Ciara Baxendale ()and Andy Goddard () from Wooden Overcoats () Find their website online at https://www.woodenovercoats.com/ Please make sure you give them some love
More about The Princess Bride
For more info on The Princess Bride, you can visit The Princess Bride IMDb page here or The Princess Bride Rotten Tomatoes page here.
Final Plug! Subscribe, Share and Review us on iTunes
If you enjoyed this episode of Flixwatcher Podcast you probably know other people who will like it too! Please share it with your friends and family, review us, and join us across ALL of the Social Media links below.