It's Episode 117! Jake from Ghibliotheque and Louisa co-founder and creative director of Girls on Tops tees join Flixwatcher for Jake's choice Hard Eight.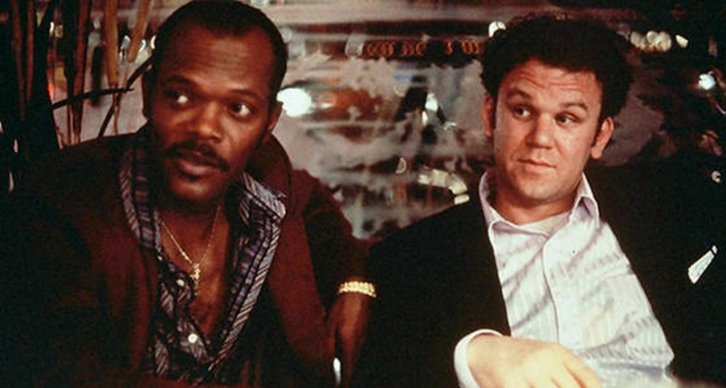 Hard Eight is the debut film from Paul Thomas Anderson starring PTA regulars John C Reilly and Philip Baker Hall, and Gwyneth Paltrow with cameos from Philip Seymour Hoffman and Samuel L Jackson. This 1996 film is massively different to Boogie Nights that came out the year after in both story, style and tone.
Scores
[supsystic-tables id=122] Hard Eight is a more reserved, slow and atmospherically dark film. The characters are difficult to like and at times the lack of plot makes for frustrating viewing. Hard Eight is a must for any PTA completist and Jake, less essential for everyone else. There was less love for Hard Eight from Louisa and Helen and it scores 3.24 overall. What do you guys think? Have you seen Hard Eight? What did you think? Please let us know in the comments below!
Episode #117 Crew Links
Thanks to the Episode #117 Crew of Jake Cunningham (@jakehcunningham) from Ghibliotheque and Louisa Maycock(@louisamaycock), co-founder and creative director of Girls on Tops tees(@girlsontopstees) Find their websites online at: http://jakehcunningham.com/ and https://www.girlsontopstees.com/ Please make sure you give them some love
More about Hard Eight
For more info on Hard Eight, you can visit the Hard Eight IMDb page here or the Hard Eight Rotten Tomatoes page here.
Final Plug! Subscribe, Share and Review us on iTunes
If you enjoyed this episode of Flixwatcher Podcast you probably know other people who will like it too! Please share it with your friends and family, review us, and join us across ALL of the Social Media links below.