It's Episode 113! Zoe Jeyes (the home of podcasting Kings Place) and Helen O'Hara (Empire Magazine) return to Flixwatcher to discuss Zoe's choice A Ghost Story.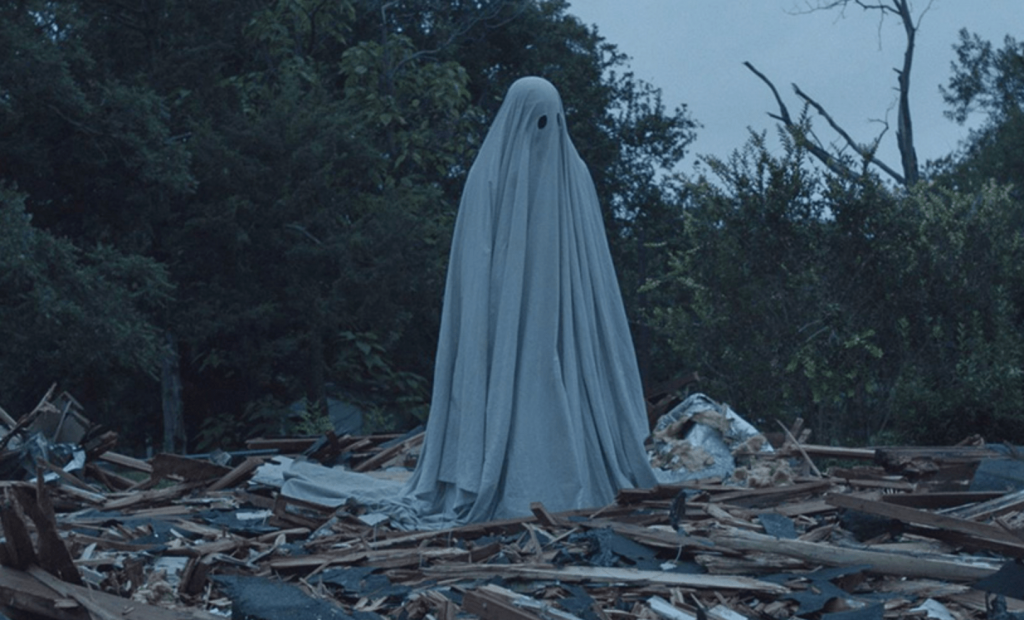 A Ghost Story is a sort of time travelling, supernatural love story of sorts. Rooney Mara and Casey Affleck are a nameless couple about to move house when tragedy strikes in the form of a car crash that kills Affleck. Following Mara's visit to the hospital, Affleck becomes a ghost with a sheet over him. Unable to move on Affleck becomes trapped in the house they shared long after Mara leaves, terrorises a Spanish family and tries to retrieve a note left in a hole in the wall by Mara. That's basically it, oh and Mara eats a pie.
Scores
[supsystic-tables id=118] A Ghost Story is either your cup of tea or your cup of rancid bog water - you'll either love it, be massively frustrated or just bored by it. However, it is only an hour and a half so if you're curious do give it the time. This mixed bag of feelings towards it ends up giving a score of 3.18 overall. the rankings). What do you guys think? Have you seen A Ghost Story? What did you think? Please let us know in the comments below!
Episode #113 Crew Links
Thanks to the Episode #113 Crew of Helen O'Hara (@HelenLOHara) from Empire magazine and Zoë Jeyes (@zozrat) from the home of podcasting Kings Place Find their websites online at: https://www.empireonline.com/ and https://www.kingsplace.co.uk/ Please make sure you give them some love
Flixwatcher Spotify Playlist
It has to be Putting on the Ritz, but there is no Gene Wilder version so we have added the Mel Torme Version!
More about A Ghost Story
For more info on A Ghost Story, you can visit the A Ghost Story Loud IMDb page here or the A Ghost Story Loud Rotten Tomatoes page here.
Final Plug! Subscribe, Share and Review us on iTunes
If you enjoyed this episode of Flixwatcher Podcast you probably know other people who will like it too! Please share it with your friends and family, review us, and join us across ALL of the Social Media links below.