It's Episode 112! Comedians Alice Fraser (The Bugle & Tea With Alice) and Myq Kaplan (Broccoli and Ice Cream) return to review Alice's choice Fast & Furious 6.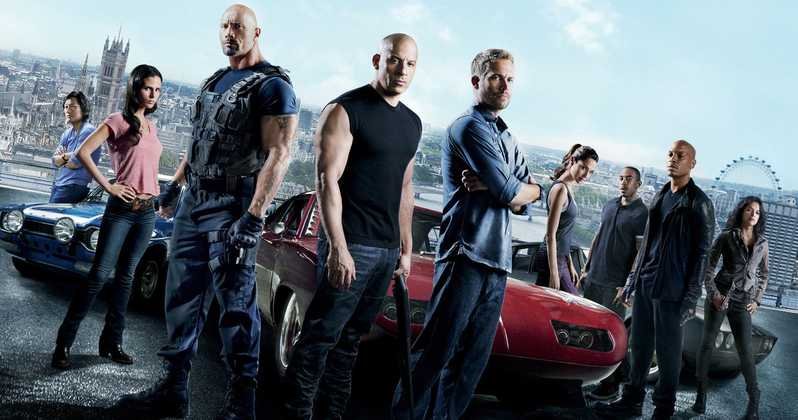 Fast & Furious 6 is the sixth outing in the Fast & Furious franchise. Did you want more plot? Fast & Furious 6 sees the previous films plots of street racing left behind in a screech of tyres, featured returning characters Luke (Dwayne 'The Rock' Johnson) Hobbs and Owen (Luke Evans) Shaw and brought back Letty (Michelle Rodriguez) and brought much more of an action vibe to the franchise.
Scores
[supsystic-tables id=117] Unlikely to win over haters Fast & Furious 6 has everything you've come to expect and enjoy from a Fast and Furious film and if that's your bag you'll enjoy this. If it isn't there are plenty of other films on Netflix you can try. Fast and Furious doesn't require much brainpower to watch and it scores a pretty respectable 3.8 overall. What do you guys think? Have you seen Fast & Furious 6? What did you think? Please let us know in the comments below!
Episode #112 Crew Links
Thanks to the Episode #112 Crew of Myq Kaplan (@myqkaplan) from Broccoli and Ice Cream podcast and Alice Fraser (@aliterative) from The Bugle & Tea With Alice Find their websites online at: http://myqkaplan.com/ and http://www.alicecomedyfraser.com/ Please make sure you give them some love
Flixwatcher Spotify Playlist
It has to be Putting on the Ritz, but there is no Gene Wilder version so we have added the Mel Torme Version!
More about Fast & Furious 6
For more info on Fast & Furious 6, you can visit Fast & Furious 6 IMDB page here or Fast & Furious 6 Rotten Tomatoes page here.
Final Plug! Subscribe, Share and Review us on iTunes
If you enjoyed this episode of Flixwatcher Podcast you probably know other people who will like it too! Please share it with your friends and family, review us, and join us across ALL of the Social Media links below.