It's Episode 108! Mat Whitecross and Eran Creevy return this time for Matt's choice The Other Side of the Wind the last film directed, co-written, co-produced and co-edited by Orson Wells, released in in 2018 by Netflix after more than 40 years in development.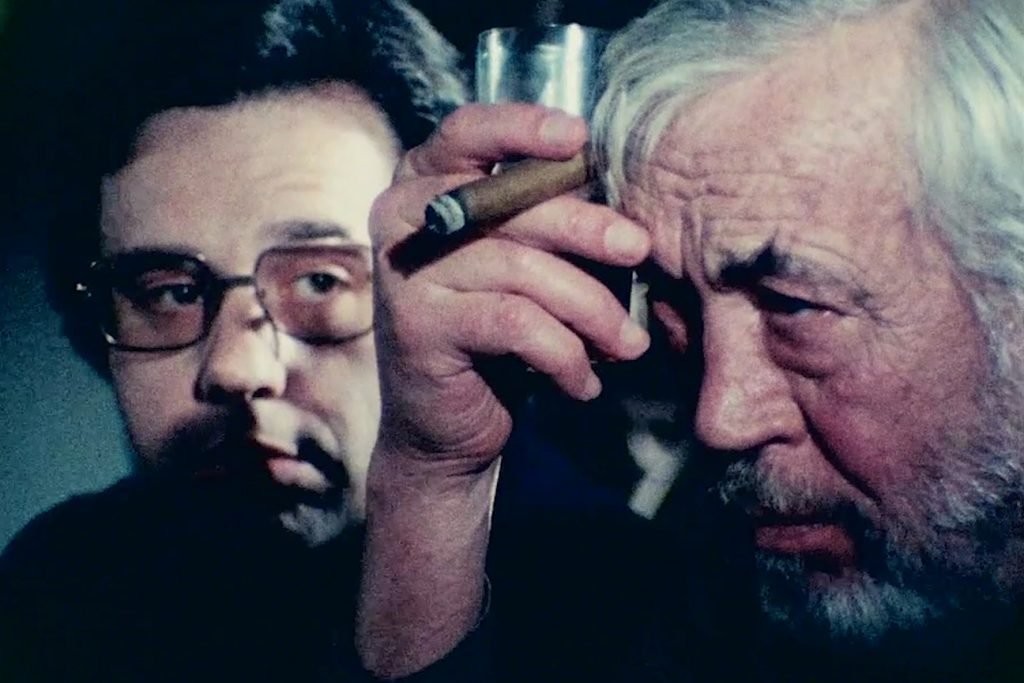 To say The Other Side of the Wind is experimental is an understatement - shot in 1970 it was meant to be Wells' big comeback but continued into the 1980s and was caught up in various legal and financial troubles and languished in film purgatory, despite some attempts after his death, until Netflix gave it a new lease of life. The plot is a film-within-a-film narrative, following the last day of a Hollywood director (assume based on Wells) as he hosts a screening of his last film (assume this film) and the film footage screened is his satire on avant-garde European and Hollywood cinema of 1970s. How you feel about this film very much depends of your relationship with Wells and his work and history, it is ultimately a filmmakers film, and there is very little more than that, other than a period piece for the decline of classic Hollywood and the arrival of auteurs.
Scores
[supsystic-tables id=113] Definitely, a companion piece to the documentary They'll Love Me When I'm Dead and The Other Side of the Wind scores mixed reviews from guests and Flixwatcher. Overall scoring 3.3, helped along by some solid fives from Matt.
What do you guys think? Have you seen The Other Side of the Wind? What did you think? Please let us know in the comments below!
Episode #108 Crew Links
Thanks to the Episode #108 Crew of Eran Creevy and Mat Whitecross () Please make sure you give them some love
Flixwatcher Spotify Playlist
It has to be Putting on the Ritz, but there is no Gene Wilder version so we have added the Mel Torme Version!
More about The Other Side of the Wind
For more info on The Other Side of the Wind, you can visit The Other Side of the Wind IMDB page here or The Other Side of the Wind Rotten Tomatoes page here.
Final Plug! Subscribe, Share and Review us on iTunes
If you enjoyed this episode of Flixwatcher Podcast you probably know other people who will like it too! Please share it with your friends and family, review us, and join us across ALL of the Social Media links below.