It's Episode 105! Sam and Louise from the Picturehouse and 90 Minutes or Less Film Fest podcasts return for Sam's choice The Holiday.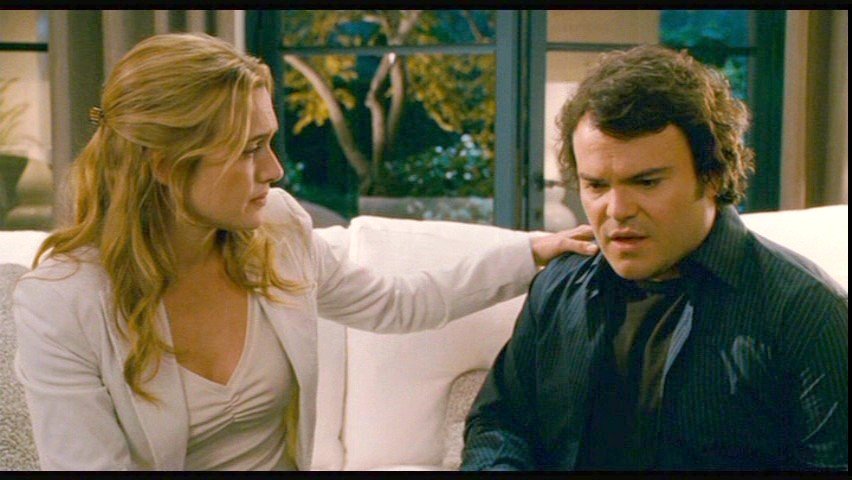 The Holiday is a 2006 Nancy Meyers (What Women Want, Something's Gotta Give) romantic drama/comedy starring Cameron Diaz and Kate Winslet as pre-Airbnb home swappers and Jude Law and Jack Black as their respective if not wholly convincing love interests.
Set at Christmas is it a guaranteed feature on TV over Christmas despite not being particularly Christmassy other than continuing to give an illusion of picturesque snow in a (fake) English village, rather than the slush fest it is in reality. Diaz swaps her massive LA home for Winslet's tiny village cottage and encounters a drunk and charming Law. Winslet is depressingly obsessed with a complete slimeball at work and trying to wean herself off him meets an old man and for no romantic reasons ends up with Black.
If you can buy Jack Black as a romantic lead and that Winslet would ever be rejected by anyone ever you'll probably enjoy this. If you haven't seen it before, it might have something to with the terrible film posters, it isn't as bad as you might expect it to be. It is too long - over two hours - it could easily be 90 minutes.
Scores
[supsystic-tables id=110]The runtime definitely loses The Holiday points on repeat viewing and engagement - it doesn't need the full two hours and fifteen minutes - however it still manages 3.78 overall.
What do you guys think? Have you seen The Holiday? What did you think? Please let us know in the comments below!
Episode #105 Crew Links
Thanks to the Episode #105 Crew of Louise and Sam Clements () from 90 Minute or Less Film Fest.
Find their website here: https://ninetyminfilmfest.podbean.com/
Please make sure you give them some love
Flixwatcher Spotify Playlist
It has to be Putting on the Ritz, but there is no Gene Wilder version so we have added the Mel Torme Version!
More about The Holiday
For more info on The Holiday, you can visit The Holiday IMDB page here or The Holiday Rotten Tomatoes page here.
Final Plug! Subscribe, Share and Review us on iTunes
If you enjoyed this episode of Flixwatcher Podcast you probably know other people who will like it too! Please share it with your friends and family, review us, and join us across ALL of the Social Media links below.