This is episode 99. Hannah from LWL Truth and Movies and Ella from Cuzon Film and Culture Whisperer join Flixwatcher to review Hannah's choice Nightcrawler.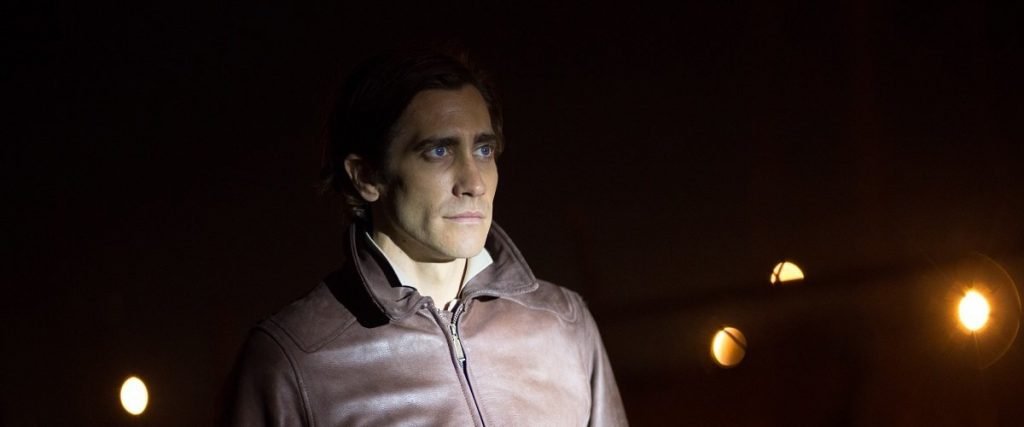 Nightcrawler is the 2014 film debut from Dan Gilroy starring Jake Gyllenhaal as entrepreneur/psychopath Louis/Lou Bloom. Set in LA it is a biting satire and black humoured look at the murky world of true crime TV. Bloom ends up finding success being a first on the scene of a crime/accident to film the action/victims to sell to ruthless TV producer Rene Russo. Gyllenhaal really gives himself to this film, physically and as a character, gone is the beautiful Jake we've come to love and in is creepy, Patrick Bateman meth addict Jake. He is supported by an excellent cast of Russo with Riz Ahmed as an unlucky production assistant and Bill Paxton as a rival cameraman/collateral damage.
Scores
[supsystic-tables id=102] Overall Nightcrawler scores a very high 4.15, it won't be for everyone's taste as it is pretty dark but if that's your bag then go ahead and enjoy. Listen to the end to hear bonus Little White Lies scores too. What do you guys think? Have you seen Nightcrawler ? What did you think? Please let us know in the comments below!
Episode #099 Crew Links
Thanks to the Episode #099 Crew of Hannah Woodhead (@goodjobliz) and Ella Kemp (@efekemp) from Truth & Movies podcast (@TruthAndMovies) Find their websites online at: hewoodhead.co.uk and howmanystars.co.uk Please make sure you give them some love
Flixwatcher Spotify Playlist
It has to be Putting on the Ritz, but there is no Gene Wilder version so we have added the Mel Torme Version!
More about Nightcrawler
For more info on Nightcrawler, you can visit the Nightcrawler IMDB page here or the Nightcrawler Rotten Tomatoes page here.
Final Plug! Subscribe, Share and Review us on iTunes
If you enjoyed this episode of Flixwatcher Podcast you probably know other people who will like it too! Please share it with your friends and family, review us, and join us across ALL of the Social Media links below.