It's episode 98! Corrina and Sarah from Picturehouse Podcast return for Corrina's choice, the 2000 Christian Bale film American Psycho.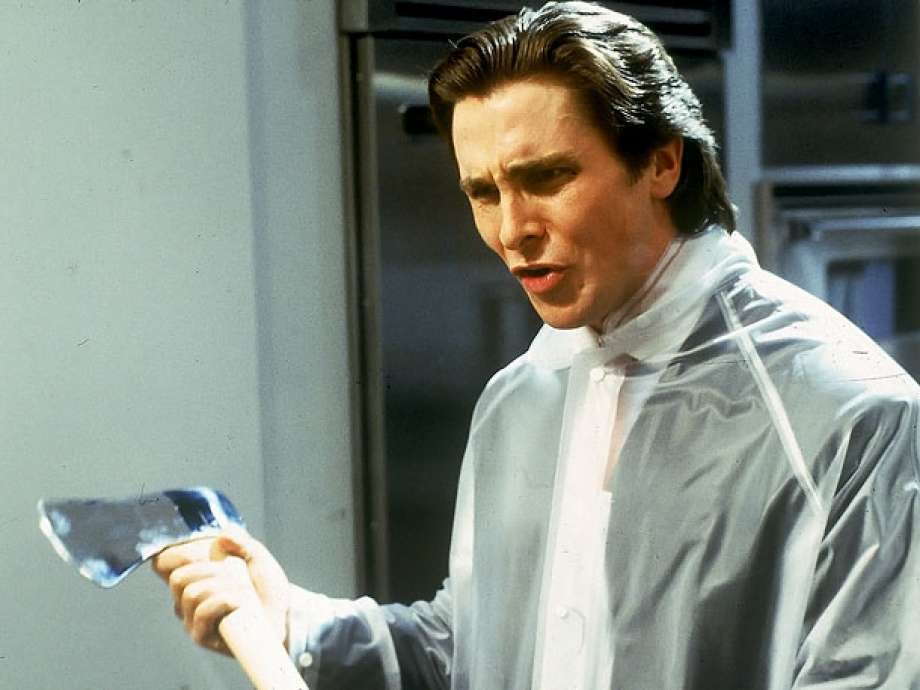 American Psycho is a 2000 film by Mary Hannon based on the 1991 novel by Bret Easton Ellis starring Christian Bale, Reece Witherspoon, Jared Leto, Willem Dafoe and Chloë Sevigny - if that doesn't get you excited then go home now.
Misunderstood on its release, loosely thrown into the horror pile for its strangely minimal violence onscreen (most is implied and it doesn't even come close to the book) despite being a darkly hilarious journey into white privilege, toxic masculinity and rampant consumerism.
Despite Ellis himself saying he didn't think the film was necessary it feels more necessary in today's ever more unbelievable society and feels every bit as uncomfortable. If anything it deserves a revisit just for Christian Bale's performance. Before he focused on physical transformations, Batman and winning Oscars he very nearly killed his career with this hilarious and disturbing performance (apparently inspired by Tom Cruise - the person not one of his characters), the studios wanted Leo di Caprio and what a different film that would have been.
Scores
[supsystic-tables id=101]
Unsurprisingly American Psycho scored very generously across all categories and guests and scores a very high 4.37 overall.
What do you guys think? Have you seen American Psycho ? What did you think? Please let us know in the comments below!
Episode #098 Crew Links
Thanks to the Episode #098 Crew of Corrina Antrobus () and Sarah Cook () from Picturehouse Podcast ()
Find their websites online at:
https://corrinacorrina.net/ and https://moviesonweekends.com/
Please make sure you give them some love
Flixwatcher Spotify Playlist
It has to be Putting on the Ritz, but there is no Gene Wilder version so we have added the Mel Torme Version!
More about American Psycho
For more info on American Psycho, you can visit the American Psycho IMDB page here or the American Psycho Rotten Tomatoes page here.
Final Plug! Subscribe, Share and Review us on iTunes
If you enjoyed this episode of Flixwatcher Podcast you probably know other people who will like it too! Please share it with your friends and family, review us, and join us across ALL of the Social Media links below.