It's episode 97! Stephanie and Ems from The Mighty Foof return to review Arrival, Stephanie's choice.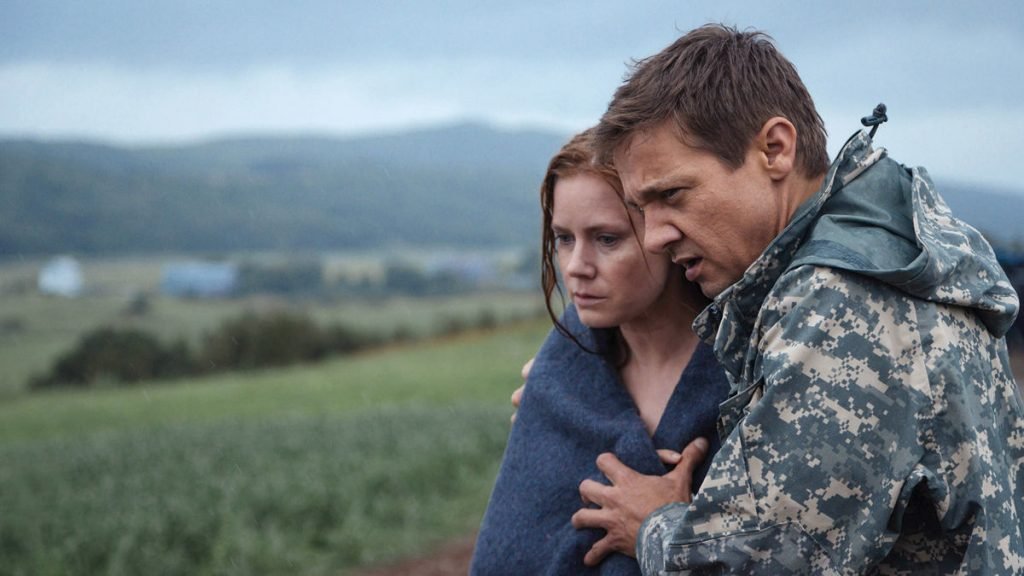 Arrival is a 2016 science fiction film from Denis Villenenue starring Amy Adams and Jeremy Renner. Arrival is not your typical alien invasion film, it's much deeper and thoughtful and there's no green aliens with long fingers. Aliens arrive on earth and refreshingly don't want to wipe out humanity but instead communicate with Amy Adams linguist. Scores [supsystic-tables id='100'] Arrival is all about Amy Adams, her performance is incredible and you believe in the aliens because of her. What is also incredible is Jóhann Jóhannsson's amazing soundtrack. Unsurprisingly Arrival scores pretty highly across all Flixwatcher categories and comes in at 4.37 overall. What do you guys think? Have you seen Arrival ? What did you think? Please let us know in the comments below!
Episode #097Crew Links
Thanks to the Episode #097 Crew of Emma and Stephanie from The Mighty Foof ( Find their website online here: https://itunes.apple.com/gb/podcast/the-mighty-foof/id1409816749 Please make sure you give them some love
Flixwatcher Spotify Playlist
It has to be Putting on the Ritz, but there is no Gene Wilder version so we have added the Mel Torme Version!
More about Arrival
For more info on Arrival , you can visit the Arrival IMDB page here or the Arrival Rotten Tomatoes page here.
Final Plug! Subscribe, Share and Review us on iTunes
If you enjoyed this episode of Flixwatcher Podcast you probably know other people who will like it too! Please share it with your friends and family, review us, and join us across ALL of the Social Media links below.