It's Episode 92! Kelly and Sam from the Curzon Film Podcast join us for Kelly's choice the award-winning 2018 film Roma from Alfonso Cuarón.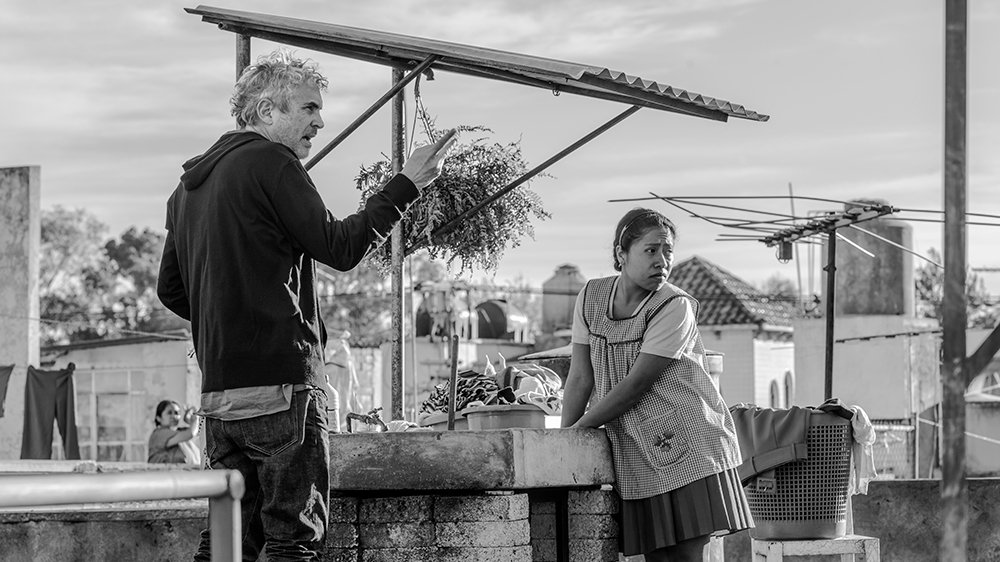 Roma is a semi-autobiographical memoir to his childhood in 1970s Mexico. Cuarón wrote, directed, produced and edited this film and is unsurprisingly his most personal film to date. It wouldn't be out of place to declare Roma a masterpiece. It tells the story of Cleo the live-in housekeeper of a family in Mexico against the backdrop of the Corpus Christi Massacre and the marital breakdown of the parents. Roma moves between banal normality, washing the floors and cleaning the house to extreme drama, a still birth and near drowning and moments of joy in the everyday with visits to the cinema and holidaying with the family.
Scores
[supsystic-tables id=95] Roma was unfortunately let down by the small screen score - it's black and white cinematography deserves the big screen and the scores reflect this, overall Roma scores a very respectable 4.3.
Episode #092 Crew Links
Thanks to the Episode #092 Crew of Sam Howlett and Kelly Powell from the Curzon Film Podcast Find their website online here: https://www.curzoncinemas.com/ Please make sure you give them some love
Flixwatcher Spotify Playlist
It has to be Putting on the Ritz, but there is no Gene Wilder version so we have added the Mel Torme Version!
More about Roma
For more info on Roma , you can visit the Roma IMDB page here or the Roma Rotten Tomatoes page here.
Final Plug! Subscribe, Share and Review us on iTunes
If you enjoyed this episode of Flixwatcher Podcast you probably know other people who will like it too! Please share it with your friends and family, review us, and join us across ALL of the Social Media links below.