It's Episode 87! Not Another Book Podcast return one last time for Books and Rhymes choice the 2014 documentary Iris, about the 97 year old fashion icon Iris Apfel.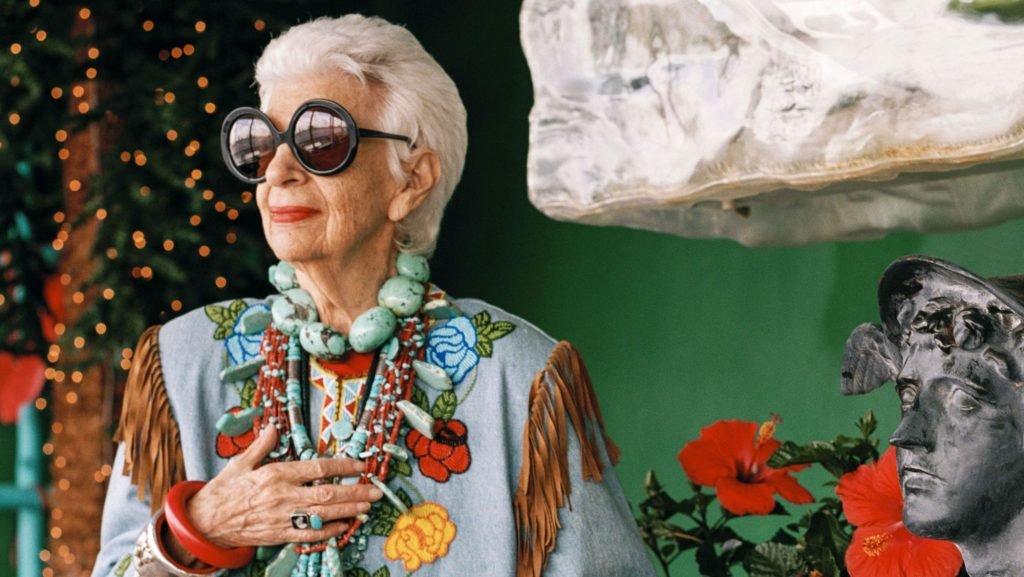 Who is Iris and why would you make a documentary about her? Two questions that the documentary doesn't really answer. This documentary follows Iris around as she shops for the unusual and colourful clothes and accessories she is now know for, gives speeches on fashion and style and hanging around with her adorable husband. Her fame as we know her now arrived about 2005 after an exhibition of her clothes by The Costume Institute at the Metropolitan Museum of Art but she achieved success with the textile company she owned with her husband prior to this.
Scores
[supsystic-tables id='90'] As a documentary, Iris doesn't really teach you much about her life or Iris behind the clothes and accessories. It merely captures on film a snapshot of her life, which feels like a wasted opportunity to learn more about this fascinating person. Iris scores more generously from our guests than from Flixwatcher and Iris scores a respectable 3.1 overall. What do you guys think? Have you seen Iris? What did you think? Please let us know in the comments below!
Episode #087 Crew Links
Thanks to the Episode #087 Crew of Books and Rhymes , Post Colonial Child , and Book Shy Books , from Not Another Book Podcast . Find their website online here: https://linktr.ee/nabookpodcast Please make sure you give them some love
Flixwatcher Spotify Playlist
It has to be Putting on the Ritz, but there is no Gene Wilder version so we have added the Mel Torme Version!
More about Iris
For more info on Iris, you can visit the Iris IMDB page here or the Iris Rotten Tomatoes page here.
Final Plug! Subscribe, Share and Review us on iTunes
If you enjoyed this episode of Flixwatcher Podcast you probably know other people who will like it too! Please share it with your friends and family, review us, and join us across ALL of the Social Media links below.