It's Episode 84! Returning guests Boyd and Josh from Footballistically Arsenal return for Boyd's choice the 1995 David Fincher serial killer noir Se7en.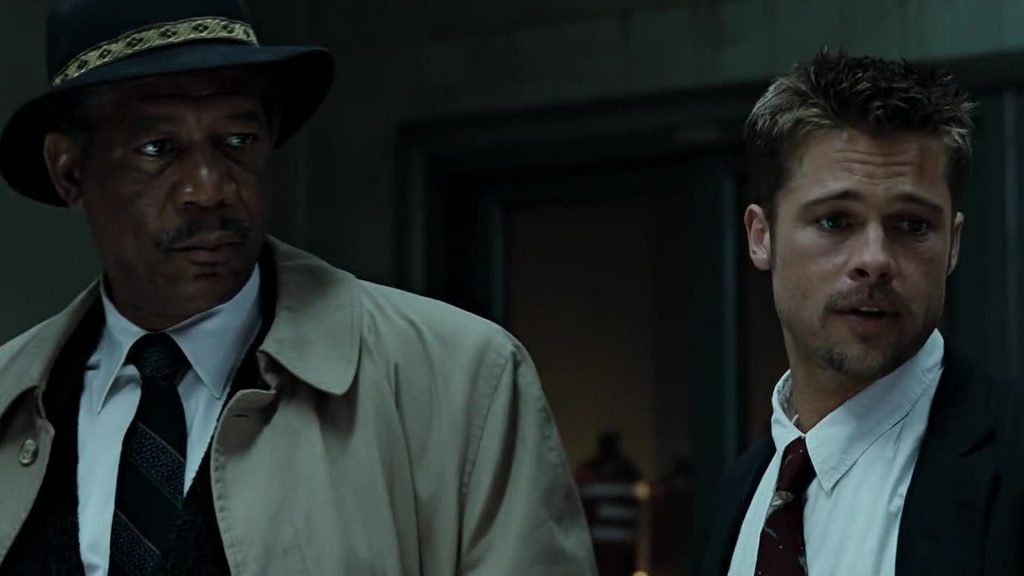 Amazingly Josh had NEVER seen Se7en prior to coming on Flixwatcher, he did not know what was in the box. If you also do not know what's in the box STOP READING AND WATCH THE FILM NOW. Morgan Freeman is the cop on his last case working with the young gun Brad Pitt in his first case in the new department on the trail of a madman/genius working his way through the seven deadly sins in a variety of gruesomely inventive murders. Scores [supsystic-tables id='86']Unsurprisingly Se7en scores highly across all categories (Boyd scores it a perfect 20) and comes out overall 4.57 - a very high score for a very fine film. What do you guys think? Have you seen Se7en? What did you think? Please let us know in the comments below!
Episode #084 Crew Links
Thanks to the Episode #084 Crew of Boyd Hilton () and Josh Landy (@Josh_Landy) from Footballistically Arsenal() Find their website online here: http://playbackmedia.co.uk/podcasts/footballistically-arsenal/ Please make sure you give them some love
Flixwatcher Spotify Playlist
It has to be Putting on the Ritz, but there is no Gene Wilder version so we have added the Mel Torme Version!
More about Se7en
For more info on Se7en, you can visit the Se7en IMDB page here or the Se7en Rotten Tomatoes page here.
Final Plug! Subscribe, Share and Review us on iTunes
If you enjoyed this episode of Flixwatcher Podcast you probably know other people who will like it too! Please share it with your friends and family, review us, and join us across ALL of the Social Media links below.