It's Episode 83? The brothers de Semlyen Nick (Empire Magazine) and Phil (Time Out) return for Nick's choice, the 1985 John Landis film Into the Night.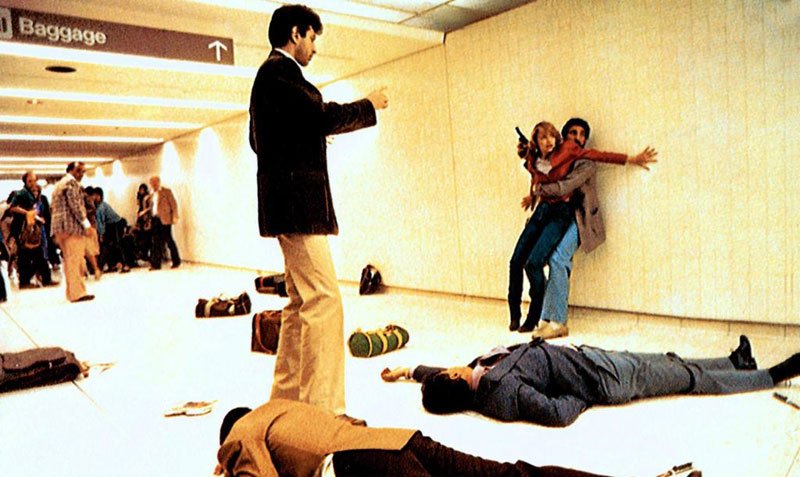 Starring Jeff Goldblum and Michelle Pfeffier with a cameo appearance from David Bowie and numerous famous and obscure directors.
It's fair to say this is one of Landis and Goldblums leader know films despite its era and cast, probably because it's a very strange film.
Surprisingly frequently violent and really, really dark it is also punctuated by moments of comedy and moments that wouldn't be out of place in a David Lynch film. There isn't really much point in trying to explain the plot, if you're a fan of any of its stars or directions involved and haven't seen it yet it's definitely worth a watch. If you're a film buff you can always just watch it and play spot the director!
Kobi isn't sure what he thinks of it and Helen thinks it's weird - Into the Night has many similarities with Midnight Run but without the funny, sweet buddy moments and more nudity.
Scores
[supsystic-tables id='85']The Blues Brothers it isn't, Into the Night scores low across all the categories (except small score) but still manages to scrap a overall score of 2.62, not essential but not too terrible either.


What do you guys think? Have you seen Into the Night? What did you think? Please let us know in the comments below!
Episode #083 Crew Links
Thanks to the Episode #083 Crew of Phil de Semlyen from Time Out Film and Nick de Semlyen from Empire Magazine
Find their website online here:
https://www.timeout.com/ and https://www.empireonline.com/
Please make sure you give them some love
Flixwatcher Spotify Playlist
It has to be Putting on the Ritz, but there is no Gene Wilder version so we have added the Mel Torme Version!
More about Into The Night
For more info on Into The Night, you can visit the Into The Night IMDB page here or the Into The Night Rotten Tomatoes page here.
Final Plug! Subscribe, Share and Review us on iTunes
If you enjoyed this episode of Flixwatcher Podcast you probably know other people who will like it too! Please share it with your friends and family, review us, and join us across ALL of the Social Media links below.