It's Episode 82! Drunk Women Solving Crime (Hannah and Taylor) join us to review the 2017 documentary Jim & Andy: The Great Beyond – Featuring a Very Special, Contractually Obligated Mention of Tony Clifton, Hannah's choice.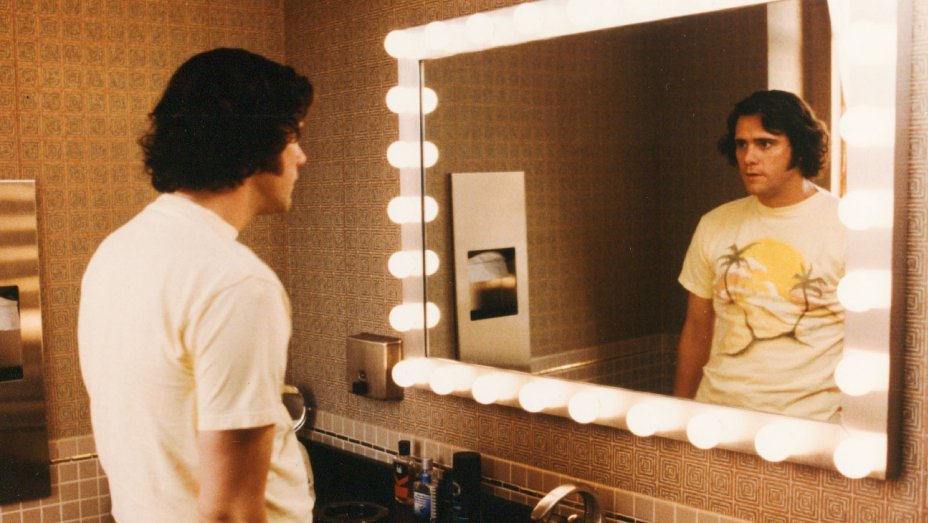 Jim & Andy is the result of several hours of filming Jim Carrey in 'character' behind the scenes on the set for the 1999 film Man on the Moon and Jim Carrey now ruminating on what happened literally and spiritually during the filming. This documentary was released by Netflix and the footage captured was allegedly wanted destroyed by Universal Pictures (who produced Man on the Moon) because they didn't want people to think Jim Carrey was an asshole. You can begin to imagine what this documentary is like. Part car crash and part journey into the art involved in perfecting a performance, it's also one mans tribute to a man he admired and occasionally imitated. Interesting, bizarre, intense and fascinating, it might be a documentary but it's impossible to tell what is real and what is planned.
Scores
[supsystic-tables id='84'] There was a lot of love for both Jim AND Andy from Flixwatcher and guests, if there is one word to describe it, it is fascinating - as a documentary and a film - and rare for a documentary rewards with repeat viewings. Jim & Andy scores overall a very high 4.31, we recommend! What do you guys think? Have you seen Jim & Andy? What did you think? Please let us know in the comments below!
Episode #082 Crew Links
Thanks to the Episode #082 Crew of Hannah George and Taylor Glenn from Drunk Women Solving Crime podcast Find their website online here: https://www.acast.com/drunkwomen Please make sure you give them some love
Flixwatcher Spotify Playlist
It has to be Putting on the Ritz, but there is no Gene Wilder version so we have added the Mel Torme Version!
More about Jim & Andy
For more info on Jim & Andy, you can visit the Jim & Andy IMDB page here or the Jim & Andy Rotten Tomatoes page here.
Final Plug! Subscribe, Share and Review us on iTunes
If you enjoyed this episode of Flixwatcher Podcast you probably know other people who will like it too! Please share it with your friends and family, review us, and join us across ALL of the Social Media links below.