It's Episode 81! Alix Fox and Olly Mann from The Modern Mann podcast join Flixwatcher to review Alix's choice the comedy drama the Fundamentals of Caring, the 2016 film starring Paul Rudd and Craig Roberts.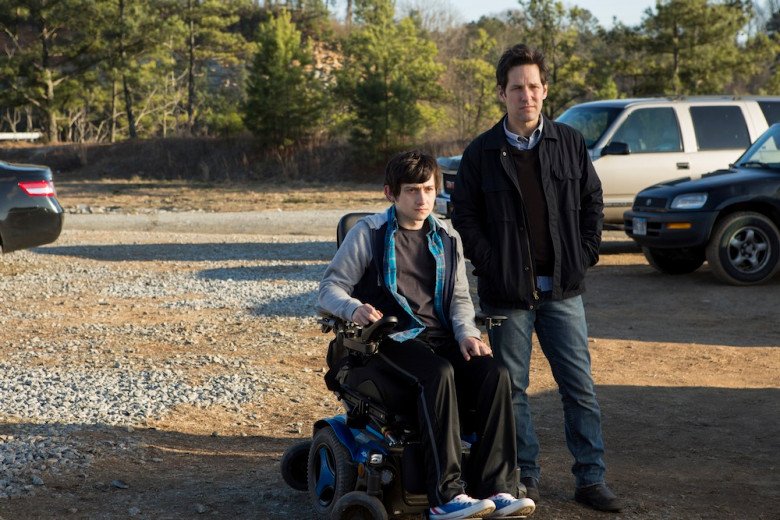 Based on the book, The Revised Fundamentals of Caring, this film version stars Rudd as a carer to wheelchair user Roberts and also features Selima Gomez as a hitchhiker and love interest. While it may feel like the Fundamentals of Caring isn't saying anything new on the road trip personal journey of development movie trope it does show people with disabilities as normal people, funny, witty humans with sexual desires.
Scores
[supsystic-tables id='83'] The comedy moments may or may not make you piss your knickers but this road trip and personal journey is sweet and it's heart in its right place, it's a cosy indie film with strong performances from all the cast. Let down by a so-so soundtrack and a bit of an odd ending, but with a run time of one hour 37 minutes you can forgive those sins. The Fundamentals of Caring scores a strong 3.37 overall, recommended. What do you guys think? Have you seen The Fundamentals of Caring? What did you think? Please let us know in the comments below!
Episode #081 Crew Links
Thanks to the Episode #081 Crew of Alix Fox () and Olly Mann ( ) from The Modern Mann podcast ()Find their website online here: https://www.modernmann.co.uk/ Please make sure you give them some love
Flixwatcher Spotify Playlist
It has to be Putting on the Ritz, but there is no Gene Wilder version so we have added the Mel Torme Version!
More about The Fundamentals of Caring
For more info on The Fundamentals of Caring, you can visit the The Fundamentals of Caring IMDB page here or the The Fundamentals of Caring Rotten Tomatoes page here.
Final Plug! Subscribe, Share and Review us on iTunes
If you enjoyed this episode of Flixwatcher Podcast you probably know other people who will like it too! Please share it with your friends and family, review us, and join us across ALL of the Social Media links below.