It's Episode 79! Ben (Top Film Tip) and George (Retro Ramble Podcast) return, this time for Ben's choice the 2016 black comedy Catfight.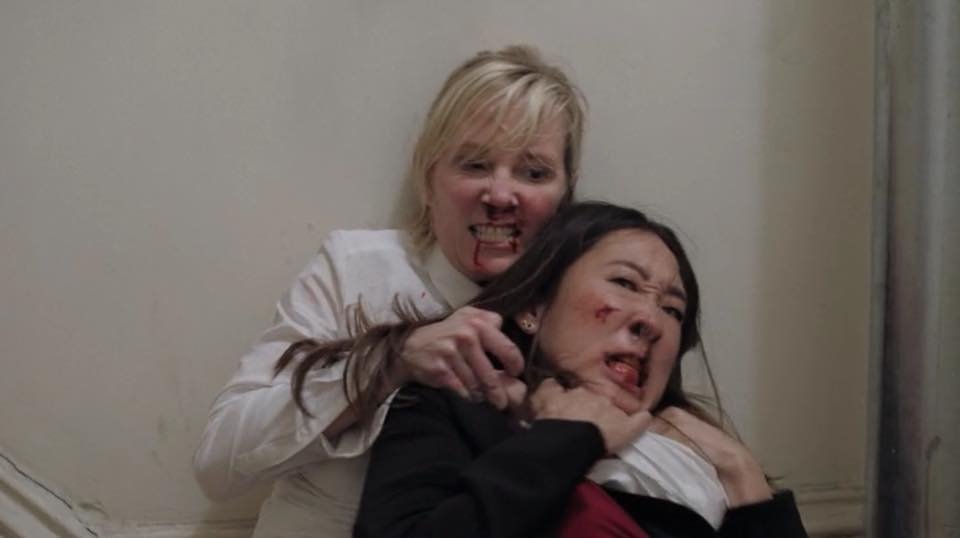 Catfight is a Greek tragedy of sorts, but mostly a black comedy punctuated with moments of Tom and Jerry style violence. It stars Anne Heche and Sandra Oh as two rivals who are reunited by chance and take out their frustrations of their own failings and jealousy of the other by basically beating the shit out of each other.
Scores
[supsystic-tables id=81]Catfight received a mix reaction from Flixwatcher, but a lot of love from Ben, while it wasn't to everyone's taste there will be an audience for this nihilistic, very dark ultra violent film with extremely unlikeable characters. Overall Catfight scores 3.1 (not helped by a really low engagement score of 1.5 from Kobi), not too bad considering the overall lack of love. Miaow! What do you guys think? Have you seen Catfight? What did you think? Please let us know in the comments below!
Episode #079 Crew Links
Thanks to the Episode #079 Crew of Ben @topfilmtip and George (Retro Ramble Podcast) Find their website online here: http://retroramble.blog/ Please make sure you give them some love
Flixwatcher Spotify Playlist
It has to be Putting on the Ritz, but there is no Gene Wilder version so we have added the Mel Torme Version!
More about
For more info on Catfight, you can visit the Catfight IMDB page here or the Catfight Rotten Tomatoes page here.
Final Plug! Subscribe, Share and Review us on iTunes
If you enjoyed this episode of Flixwatcher Podcast you probably know other people who will like it too! Please share it with your friends and family, review us, and join us across ALL of the Social Media links below.