Beth and David from Wooden Overcoats (your premiere comedy drama podcast about rival funeral directors), join Kobi and Helen to review the 1950 Betty Davis classic All About Eve.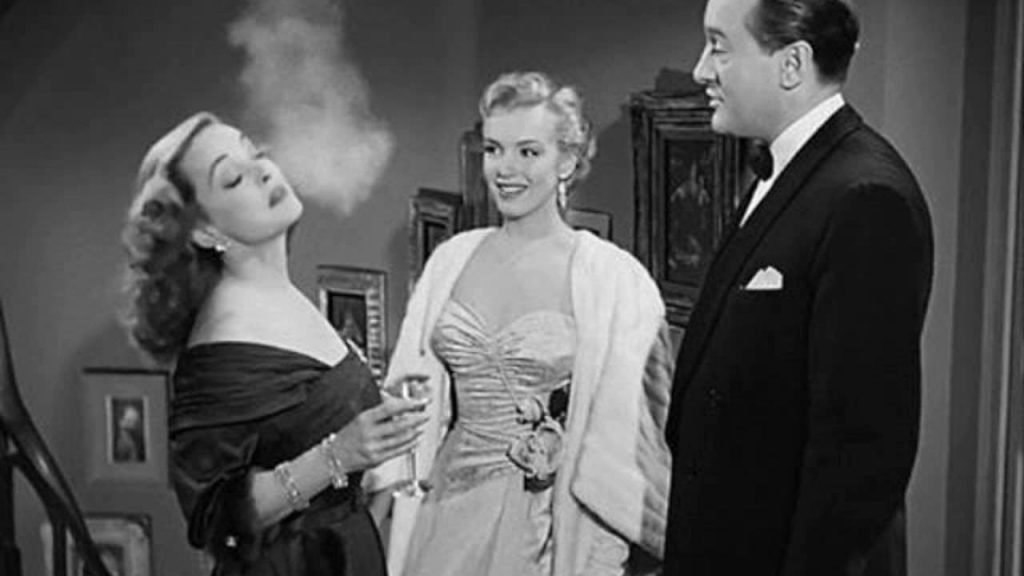 Scoring 100% on Rotten Tomatoes, All About Eve is a bona fide Hollywood classic. Nominated for 14 Oscars it won six. It is the only film in Oscar history to receive four best actress nominations though winning non and features an early Marilyn Monroe performance. The story is the classic starlet stealing The limelight from the ageing, but admired star, despite its years it still remains dazzling, hilarious and a masterclass in acting from the whole cast.
Scores
[supsystic-tables id='63'] There was a lot of love - if slightly lukewarm from Kobi - for All About Eve and it scores 4.46 overall (not enough to knock WWDITS off the leaderboard) an extremely high Flixwatcher score indeed. Want some more Wooden Overcoats on Flixwatcher? Check out our reviews of Pirates! an Adventure with Scientists and The Woman in Black. What do you guys think? Have you seen All About Eve? What did you think? Please let us know in the comments below!
Episode #061 Crew Links
Thanks to the Episode #061 Crew of Beth Eyre @betheyre and David K. Barnes – @velvetbarnes davidkbarnes.com from Wooden Overcoats @overcoatswooden. Find their website online here: woodenovercoats.com Please make sure you give them some love
Flixwatcher Spotify Playlist
It has to be Putting on the Ritz, but there is no Gene Wilder version so we have added the Mel Torme Version!
More about All About Eve.
For more info on All About Eve, you can visit the All About Eve IMDB page here or the All About Eve Rotten Tomatoes page here.
Final Plug! Subscribe, Share and Review us on iTunes
If you enjoyed this episode of Flixwatcher Podcast you probably know other people who will like it too! Please share it with your friends and family, review us, and join us across ALL of the Social Media links below.