Welcome to Episode 53, returning guests Chris (Easy Riders, Raging Podcast) and Adam (Truth and Movies - Little White Lies) are back to review Chris's choice City of God (Cidade de Deus). The 2002 Brazilian drama from Fernando Meirelles is based on a novel by the same name that was loosely based on real events and depicts organised crime in the favelas from the end of 1960s and the beginning of the 1980s.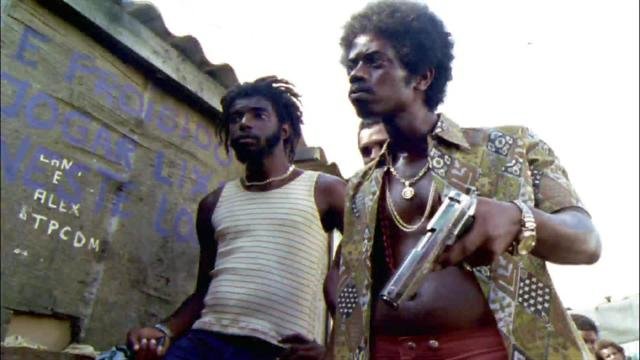 City of God is a dazzling piece of cinema, mixing almost documentary style story telling with disco, drug dealing, photography and revenge - often violent but also frequently sharp and funny. If you haven't seen it don't be put off by the two hours run time or subtitles - it breezes by.

Scores

[supsystic-tables id='55'] City of God scores 3.73 overall - let down by the small screen score - but still respectable and received a lot of love from Twitter too. What do you guys think? Have you seen City Of God? What did you think? Please let us know in the comments below!
Episode #053 Crew Links
Thanks to the Episode #035 Crew of Adam Woodward @AWLies from Little White Lies and Chris Johnston @ERRPodcast from Easy Riders Raging Podcast. Please make sure you give them some love
Flixwatcher Spotify Playlist
Nothing for this week
More about City Of God
For more info on City of God, you can visit the City of God IMDB page here or the City of God Rotten Tomatoes page here.
Final Plug! Subscribe, Share and Review us on iTunes
If you enjoyed this episode of Flixwatcher Podcast you probably know other people who will like it too! Please share it with your friends and family, review us, and join us across ALL of the Social Media links below.