Its Episode 51, Annabel and Gemma from the Anthill podcast join us to review Annabel's choice, the Oscar nominated 2017 film Mudbound. A 2017 American period drama directed by Dee Rees based on the novel of the same name by Hillary Jordan.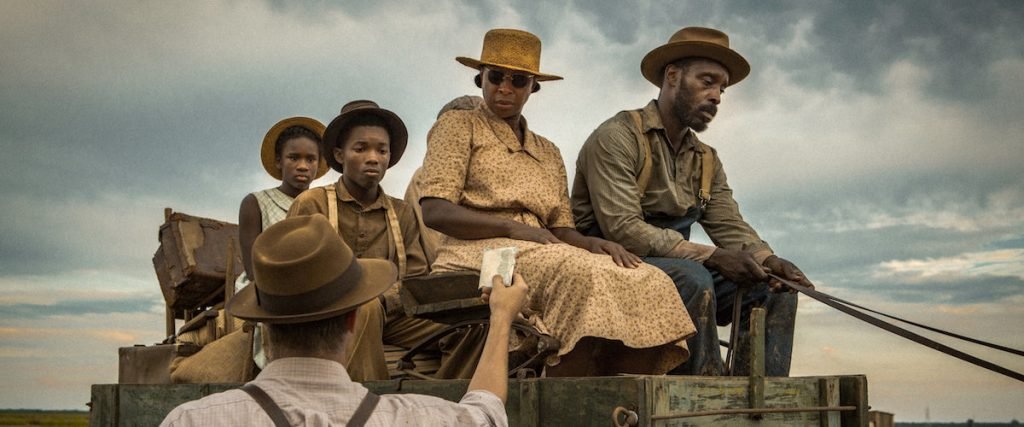 Mudbound was acquired by Netflix following its Sundance Film Festival premiere and it earned itself four Oscar nominations, including Best Supporting Actress and Best Original Song for Mary J. Blige, Best Adapted Screenplay and Best Cinematography - making Rachel Morrison the first woman ever nominated in the category and Blige became the first person to ever be nominated for an acting and song award during the same year. YES, thats Mary J. Blige, in case you were wondering and she is pretty excellent playing the matriarch of the black family. Featured alongside a lot of actual mud is a strong supporting cast including Carey Mulligan, Garett Hedlund, Jason Clarke, Jonathan Banks and Jason Mitchell that all give solid performances, with both families being affected by the aftermath of war against the backdrop of the deep racist Ku Klux Klan.
Scores
[supsystic-tables id='53'] Mudbound scores low on repeat viewing - it is not an easy watch - not necessarily rewarding but historically interesting and relevant. Overall it scores 3.25, high on recommendability but not so high on repeat viewing, if its on your list move it to the top now. What do you guys think? Have you seen Mudbound? What did you think? Please let us know in the comments below!
Episode #051 Crew Links
Thanks to the Episode #051 Crew of Annabel Bligh and Gemma Ware @waresgemma from The Anthill Podcast. Find their website online here: https://theconversation.com/uk Please make sure you give them some love
Flixwatcher Spotify Playlist
Nothing for this week
More about Mudbound
For more info on Mudbound, you can visit the Mudbound IMDB page here or the Mudbound Rotten Tomatoes page here.
Final Plug! Subscribe, Share and Review us on iTunes
If you enjoyed this episode of Flixwatcher Podcast you probably know other people who will like it too! Please share it with your friends and family, review us, and join us across ALL of the Social Media links below.