Its Episode 46! We're reviewing Creed with Jen and Hannah from Standard Issue! The 2015 sort of spin-off, sort of sequel sequel in the Rocky film series. Michael B. Jordan is the son of Apollo Creed and Sylvester ('sentient piece of corn beef') Stallone returns as Rocky.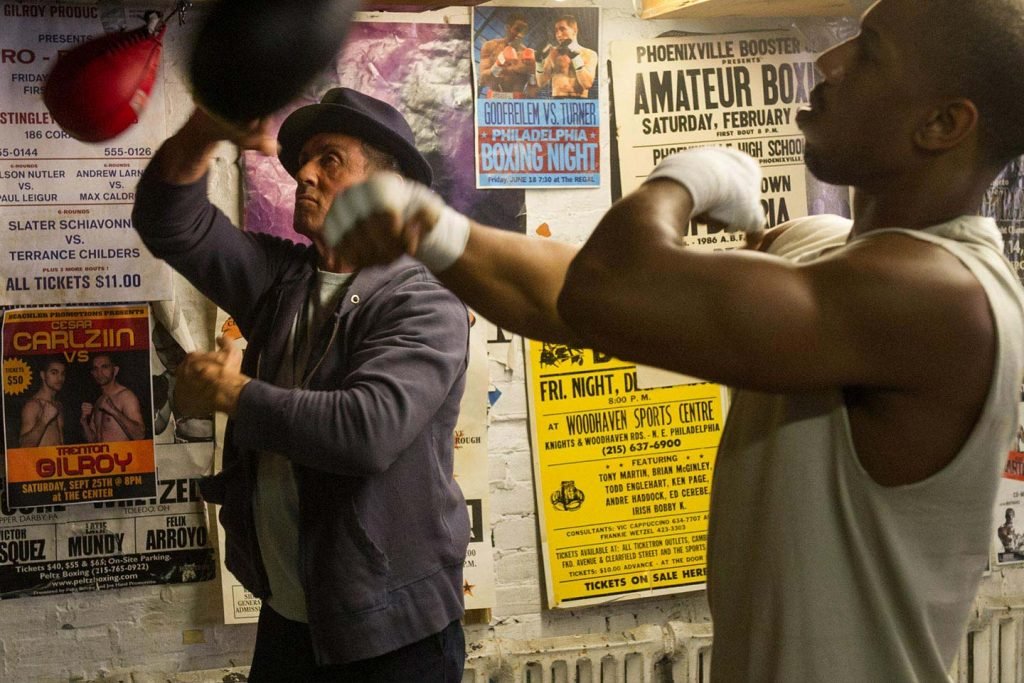 If you have a vague interest in the Rocky series and can get over the fact the main character is called ADONIS Creed then this film is for you. If you have no interest in the Rocky series, or boxing and think a main character called ADONIS Creed is ridiculous then step out of the ring! Scores [supsystic-tables id='48'] Creed scores a respectable score overall of 3.1, considering Helen's low scoring. If you're a fan of Rocky and boxing (or The Wire for that matter) you'll enjoy this - if you don't then probably don't bother, unless you have a spare two hours and 13 minutes and no other plans, knock yourself out! What do you guys think? Have you seen Creed? What did you think? Please let us know in the comments below!
Episode #046 Crew Links
Thanks to the Episode #046 Crew of Hannah Dunleavy @thatdunleavy and Jen Offord- @inspireajen from The Standard Issue @standardissueUK. Find their website here: http://standardissuemagazine.com Please make sure you give them some love
Flixwatcher Spotify Playlist
Time takes everybody out; time's undefeated!
More about Creed
For more info on Creed, you can visit the Creed IMDB page here or the Creed Rotten Tomatoes page here.
Final Plug! Subscribe, Share and Review us on iTunes
If you enjoyed this episode of Flixwatcher Podcast you probably know other people who will like it too! Please share it with your friends and family, review us, and join us across ALL of the Social Media links below.