Is it a bird, is it a plane, is it Batman? No its Episode 44! Susan and Gemma from Hayley and Ruth: Two Star return to review Birdman or The Unexpected Virtue of Ignorance. Alejandro G. Iñárritu's Award-winning 2014 black comedy starring everyone's favourite Batman, Michael Keaton.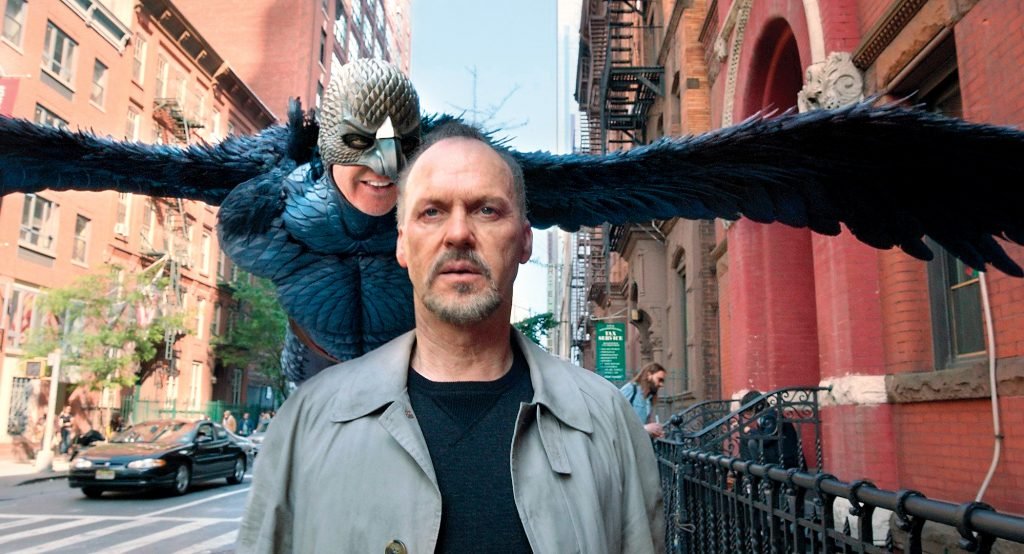 Birdman is the other film about drumming that came out in 2014 (the other was Whiplash), well it features drumming and filmed to appear as one sequence. If the prospect of Michael Keaton wondering around Times Square in his tight whiteys doesn't get you interested, we honestly don't know what will! Featuring a performance from Keaton that balances comedy with sadness so perfectly its a tragedy in itself it didn't win the Oscar. Supported by fantastic performances from Emma Stone, Naomi Watts, Amy Ryan and Edward Norton (in his pants), more comedy please Ed. Scores The recommendability was really really high and overall Birdman scores 4.1. Its no Tootsie but we still recommend it, despite the lack of love from Twitter. It would have been higher but Kobi gave it a 2 for small screen score. Boooooooo! [supsystic-tables id='46'] What do you guys think? Have you seen Birdman? What did you think? Please let us know in the comments below!
Episode #044 Crew Links
Thanks to the Episode #044 Crew of Gemma Arrowsmith @mmaarrow (gemmaarrowsmith.com) and Susan Harrison @SueHarrison123 (www.susanharrisoncharacters.com) from Hayley and Ruth Two Stars @twostarspodcast. Please make sure you give them some love
Flixwatcher Spotify Playlist
The Spotify soundtrack for this week is "Dirty Walk"
More about Birdman
For more info on Birdman, you can visit the Birdman IMDB page here or the Birdman Rotten Tomatoes page here.
Final Plug! Subscribe, Share and Review us on iTunes
If you enjoyed this episode of Flixwatcher Podcast you probably know other people who will like it too! Please share it with your friends and family, review us, and join us across ALL of the Social Media links below.