Episode 42 sees James and Dan from a Gay and a Non Gay podcast return, this time its James' choice, the 1990 American documentary about ballroom culture in New York City in the 1980s.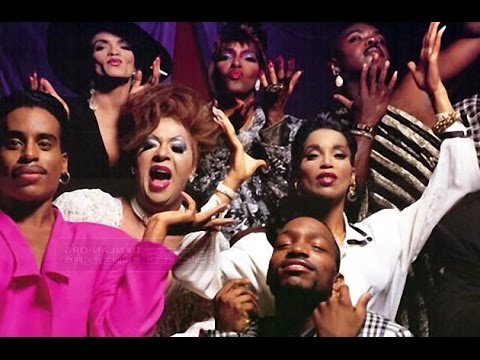 Forget what you think you know about voguing, fishy realness and drag queens - this is the ultimate history in drag culture. 80s New York City was a changing time, this documentary follows the different 'houses' (LaBeija, Xtravagnza, Ninja), voguing and living their, often dangerous, lives on the streets. The end result is a complex performance of race, gender, class among the African-American and Latino communities and their different identities. The documentary offers an insight into this vibrant, underground world, never judging or making assumptions about its queens.
Scores
[supsystic-tables id=44] Scoring overall 4.2 - a very high score for a documentary (despite low repeat viewing score) and there was a LOT of love for it from the Twitter reviewers. Highly recommended - even for the drag-phobics! What do you guys think? Have you seen Paris is Burning? What did you think? Please let us know in the comments below!
Episode #042 Crew Links
Thanks to the Episode #042 Crew of James Barr @imjamesbarr and Dan Hudson @danhudson from A Gay and a NonGay @gaynongay Find their website online here Please make sure you give them some love
Flixwatcher Spotify Playlist
Nothing for this week!
More about Paris is Burning
For more info on Paris is Burning, you can visit the Paris is Burning IMDB page here or the Paris is Burning Rotten Tomatoes page here.
Final Plug! Subscribe, Share and Review us on iTunes
If you enjoyed this episode of Flixwatcher Podcast you probably know other people who will like it too! Please share it with your friends and family, review us, and join us across ALL of the Social Media links below.