It's Episode 103 and Flixwatcher are joined by British filmmakers Eran Creevy and Mat Whitecross to review the 2019 Netflix produced Triple Frontier.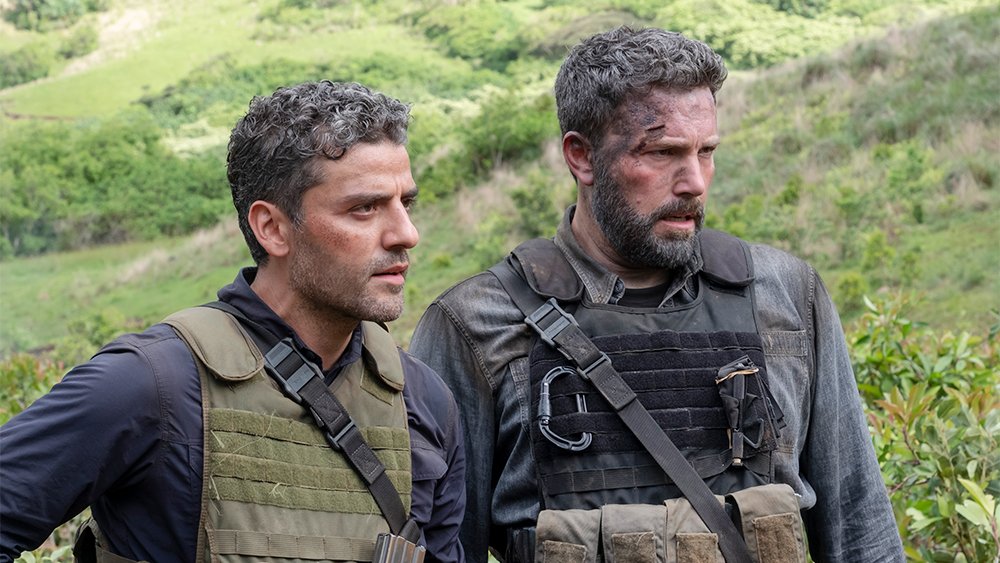 Triple Frontier boasts an all star cast of Ben Affleck, Oscar Isaac, Charlie Hunnam, Garrett Hedlund and Pedro Pascal, direction from J. C Chandor with the story by Mark Boal. They are a group of Special Operations soldiers who reunite for a heist to steal a lot of money from a South American drug lord. The first half of the film is the classic get the gang back together and the second half is the fallout from them stealing more money than they expected to steal. Which is the films major downfall, the motivation for the heist is they think they deserve to steal this money that isn't theirs and the chain of events are triggered by their bigger greed of stealing more than originally planned to take. If you can buy this as a major plot point then you'll probably enjoy this film.
Scores
[supsystic-tables id=108]Triple Frontier has all the elements that should make a great heist film but fails to deliver, it lacks the tension and surprise that is required to make this anything more than a standard action flick. Given the talent involved it is a massive disappointment. Overall Triple Frontier scores just 2.78.
What do you guys think? Have you seen Triple Frontier? What did you think? Please let us know in the comments below!
Episode #103 Crew Links
Thanks to the Episode #103 Crew of Eran Creevy and Mat Whitecross () Please make sure you give them some love
Flixwatcher Spotify Playlist
It has to be Putting on the Ritz, but there is no Gene Wilder version so we have added the Mel Torme Version!
More about Triple Frontier
For more info on Triple Frontier, you can visit Triple Frontier IMDB page here or Triple Frontier Rotten Tomatoes page here.
Final Plug! Subscribe, Share and Review us on iTunes
If you enjoyed this episode of Flixwatcher Podcast you probably know other people who will like it too! Please share it with your friends and family, review us, and join us across ALL of the Social Media links below.