Ep #089 Allied with Stephanie and Emma From The Mighty Foof Podcast
It's Episode 89! Ems and Stephanie from The Mighty Foof join Flixwatcher to review the 2016 Robert Zemeckis film Allied starring Brad Pitt and Marion Cotillard.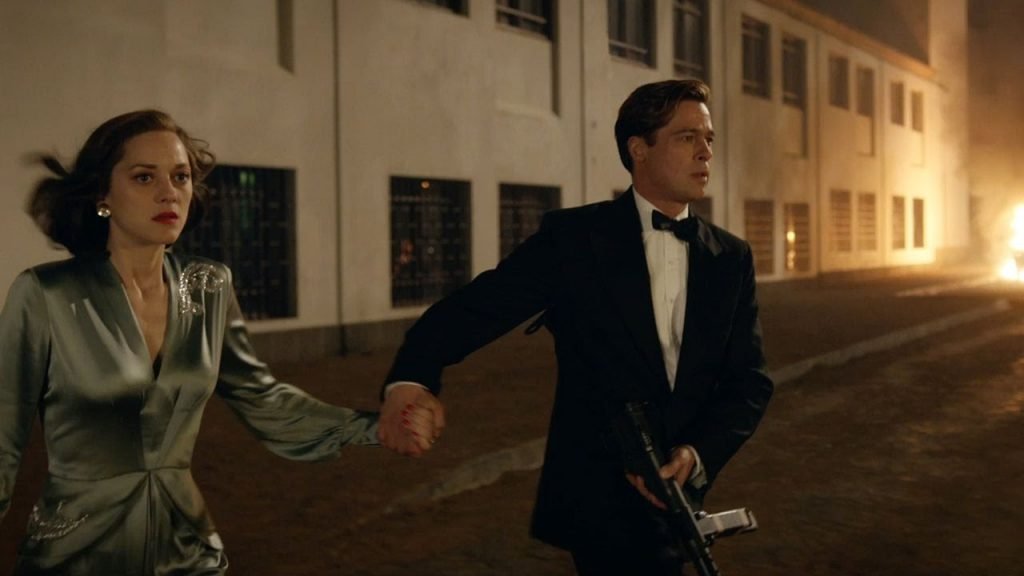 Allied pitches itself as a wartime spy thriller early on but quickly descends into dreary wartime melodrama, not even the wonderful Marion Cotillard can save this cumbersome disappointment.
On paper this should have been so much more, but unintentional comedy moments (sex in a sandstorm) and complete lack of passion between Pitt and Cotillard make it not only disappointing but a bit embarrassing for all involved.
There isn't enough spying or action to make it the wartime thriller it thinks it might be and the romance unconvincing. There are some highlights, the costumes deserved its lone Academy Award nomination and the Casablanca scenes have some fun.
Scores
[supsystic-tables id='92']
Allied surprisingly scores 3.47 (despite the low scores from Kobi). There really is no reason to watch this film four times though, once is more than enough if you manage to make it through its laborious run time of two hours and four minute run time.
What do you guys think? Have you seen Allied? What did you think? Please let us know in the comments below!
Episode #089 Crew Links
Thanks to the Episode #089 Crew of Emma and Stephanie from The Mighty Foof
Find their website online here: https://itunes.apple.com/gb/podcast/the-mighty-foof/id1409816749
Please make sure you give them some love
Flixwatcher Spotify Playlist
It has to be Putting on the Ritz, but there is no Gene Wilder version so we have added the Mel Torme Version!
More about Allied
For more info on Allied, you can visit the Allied IMDB page here or the Allied Rotten Tomatoes page here.
Final Plug! Subscribe, Share and Review us on iTunes
If you enjoyed this episode of Flixwatcher Podcast you probably know other people who will like it too! Please share it with your friends and family, review us, and join us across ALL of the Social Media links below.