It's Episode 67! Tiernan (Partly Political Broadcast) and Jason (Stop and Search) join Kobi and Helen for Tiernan's choice the 2017 Irish comedy The Young Offenders.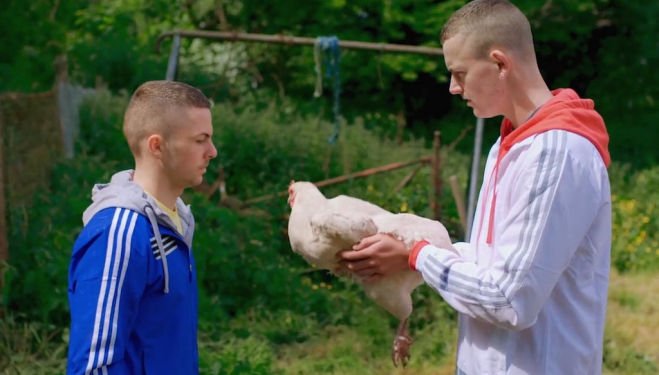 Jock and Connor are two best buddies on a mission to find a bale of washed up cocaine on the West Cork coast, on stolen bikes. Their paths cross with an over zealous police officer and genuinely terrifying psychopaths whilst also being a journey of friendship and sort of maturity. It's easy to compare this with the likes of Twin Town, but The Young Offenders has lots of heart and resists the urge to go full on gross out and it makes it all the more relatable and enjoyable.
Scores
[supsystic-tables id='69'] The Young Offenders scores an amazing 4.85 on engagement and overall a very strong 4.25. Highly recommended! What do you guys think? Have you seen The Young Offenders? What did you think? Please let us know in the comments below!
Episode #067 Crew Links
Thanks to the Episode #067 Crew of Tiernan Douieb () and Jason Reed () from the Partly Political Broadcast () and Stop and Search Podcast() Find their websites online at: http://www.partlypoliticalbroadcast.co.uk and http://ukleap.org Please make sure you give them some love
Flixwatcher Spotify Playlist
It has to be Putting on the Ritz, but there is no Gene Wilder version so we have added the Mel Torme Version!
More about The Young Offenders
For more info on The Young Offenders, you can visit the The Young Offenders IMDB page here or the The Young Offenders Rotten Tomatoes page here.
Final Plug! Subscribe, Share and Review us on iTunes
If you enjoyed this episode of Flixwatcher Podcast you probably know other people who will like it too! Please share it with your friends and family, review us, and join us across ALL of the Social Media links below.